LED Traffic Sign
With the application of LED in various fields, it is also widely used in the field of traffic signs.
Traffic sign is seriously related to public safety. Hence,traffic signs must be conspicuous and high quality to ensure a constant reliability of 24 hours a day, 365 days a year.
LEDSOLUTION is a professional supplier, specialized in developing, designing, manufacturing and exporting a wide range of LED displays, including LED traffic signs. We have professional designs and adopt high quality materials to achieve state-of-the-art LED traffic signs.
Our company can supply OEM and ODM services for customers all over the world, we commit ourselves to innovating products to meet various needs of our clients and promote equal and mutual-benefits business relationships.
Advantages of LEDSOLUTION LED Traffic Sign
◆Ultra-high brightness visible in sunlight.
◆Single-sided or double-sided signs available.
◆Able to display text, graphics, animations and videos. Text messages can be in different languages. Contents can be arbitrarily set and easily modified.
◆Wired or Wireless communication optional.
◆Centralized control solution available. In one control center, you can control multi LED traffic signs remotely. No need to reach every installation site to update the display contents.
◆Operation software interface have different options, such as English, Spanish, Italian, French, etc.
◆On and off option allows messages to display at predetermined hours and minutes.
◆Work around the clock, automatically adjust brightness to the working environment.
◆Anti-acid, anti-freeze, windbreak, rainproof, moisture-proof, thunder-proof.
◆Low power consumption, environmental-friendly.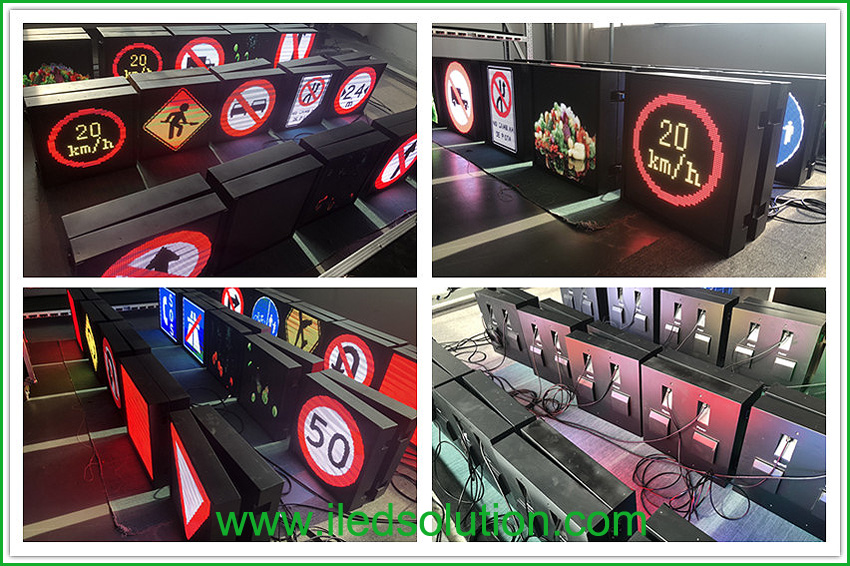 If you need LED Traffic Sign, please don't hesitate to contact LEDSOLUTION for proposal. We offer customized solutions on LED Traffic Sign. We are confident to satisfy your special demand.
Inquiry us​
We will come back to you within 2~24hours on working days.