Key words: 16:9 LED display, 16:9 aspect ratio LED display
When we talk about the aspect ratio of a LED display, 16:9 is very common.
Even though we can build LED displays with various widths and heights, 16:9 aspect ratio LED display is still very popular and important. One important reason is that, 16:9 is the standard aspect ratio of the video sources. If we play a 16:9 video on a 16:9 LED display, the video will match the LED display perfectly. It will bring the best and ideal visual effect.
To build 16:9 LED displays easily, LED display manufacturer created LED cabinets with exactly 16:9 aspect ratio. We LEDSOLUTION are also providing such products, and we launched a new 16:9 series of LED panels this year.
What's special about our new 16:9 aspect ratio LED display?
Firstly it is the cabinet size. It comes in 960x540mm die-cast cabinet, which is unique in LED display industry so far. This cabinet is much larger than other smaller 16:9 cabinets, such as 600×337.5mm or 640x360mm. Larger cabinet means less components needed between the cabinets. It can save cost and reduce failure rate.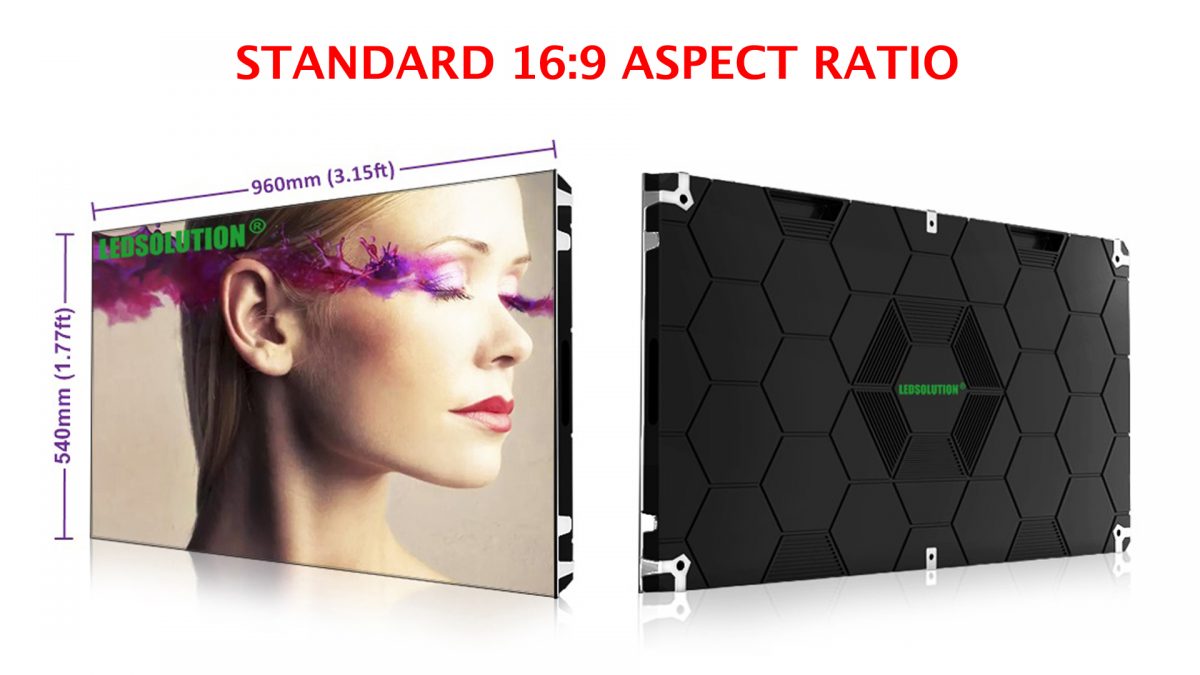 Another advantage is this new 16:9 LED display adopts cable-free LED modules. No cables between the modules and the cabinet. It makes the module assembly and replacement so easy and efficient, and also improves the performance reliability. Compared with the normal module with many power cables and data cables, anyone will fall in love with the cable-free module once they try it.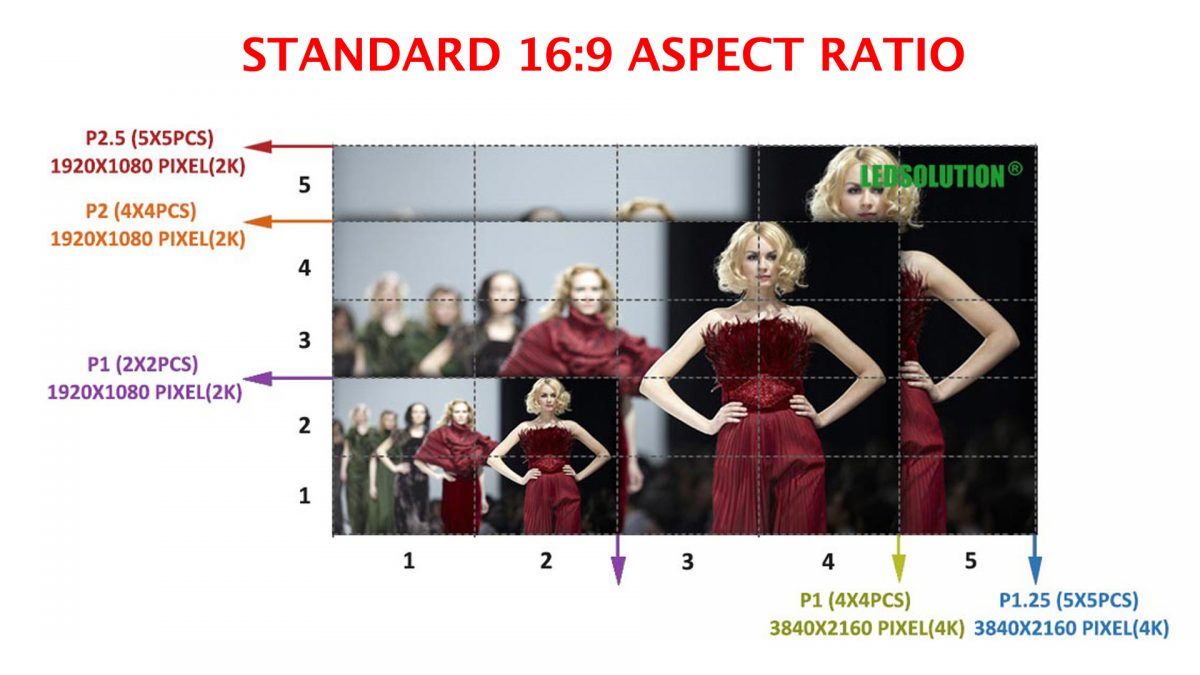 This new 16:9 LED display cabinet is also thin, light, quick and convenient to install and maintain, with great flatness, high refresh rate 3840Hz.
It's a fantastic product with so many benefits. We are very confident in this product, and we are expecting more partners and customers to get to know and apply this product in your projects.
Request A Free Quote