No LED, No Exhibition
The Exhibition LED Display will help exhibitor attract visitors and help your company stand out in the exhibition. Exhibition LED Display have high brightness and high resolution to maximize the advertising effect of your products and companies to ensure great success. Our sales team has rich experience and will recommend the most professional Exhibition LED Display products suitable for your booth design.
Which LED Displays are suitable for exhibition
1. LED display screen with mode of quick installation and removal
2. HD LED display
3. LED display screen which can config various shapes
What are the installation methods of LED display in the exhibition
The Exhibition LED Display can be installed in three ways: Self-stand, wall mounting and hanging. Customers can choose the installation method according to different booth design schemes.
Exhibition LED Display project cases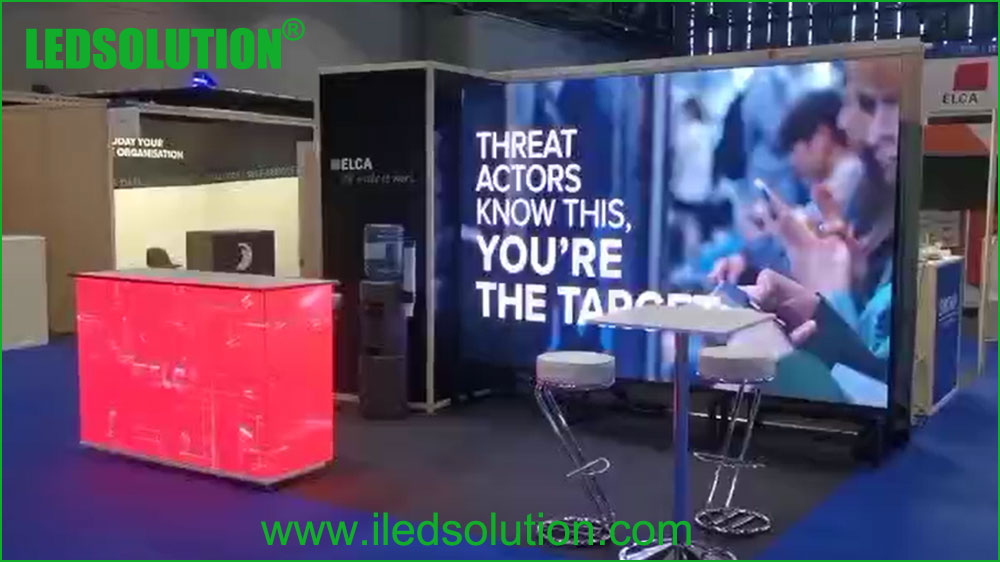 Request A Free Quote