1080p= 1920 x 1080 – is called FHD or Full HD resolution (Here we call 2K for short).
4K or 2160p = 3840 x 2160 – is popularly known as 4K, UHD or Ultra HD resolution.
8K or 4320p = 7680 x 4320 – is commonly known as 8K resolution, which is 16 times more pixels than the regular 1080p FHD or "Full HD".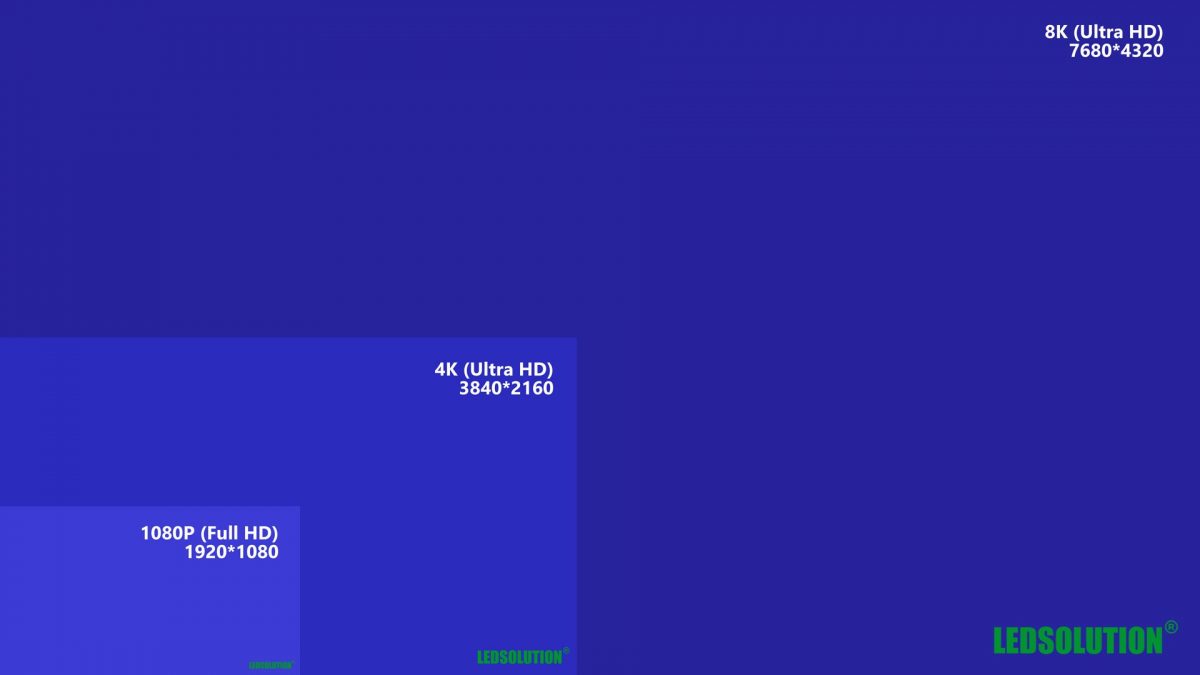 1080p Resolution
1080p is usually known as FHD of Full HD resolution which has a resolution of 1920 by 1080 pixels. This resolution delivers a full 2.07 million pixels picture with a display aspect ratio of 16:9. This is most popular among people and this is the best selling TV and LED Video Wall format in the current era. The 1080p mainly describes the resolution and does not indicate the frame rate for video feed or refresh rate for displays. These are surrounded by different standards of video-encoding or broadcasting and generate a 1080 resolution content or image.
2K LED Video Wall
1920*1080P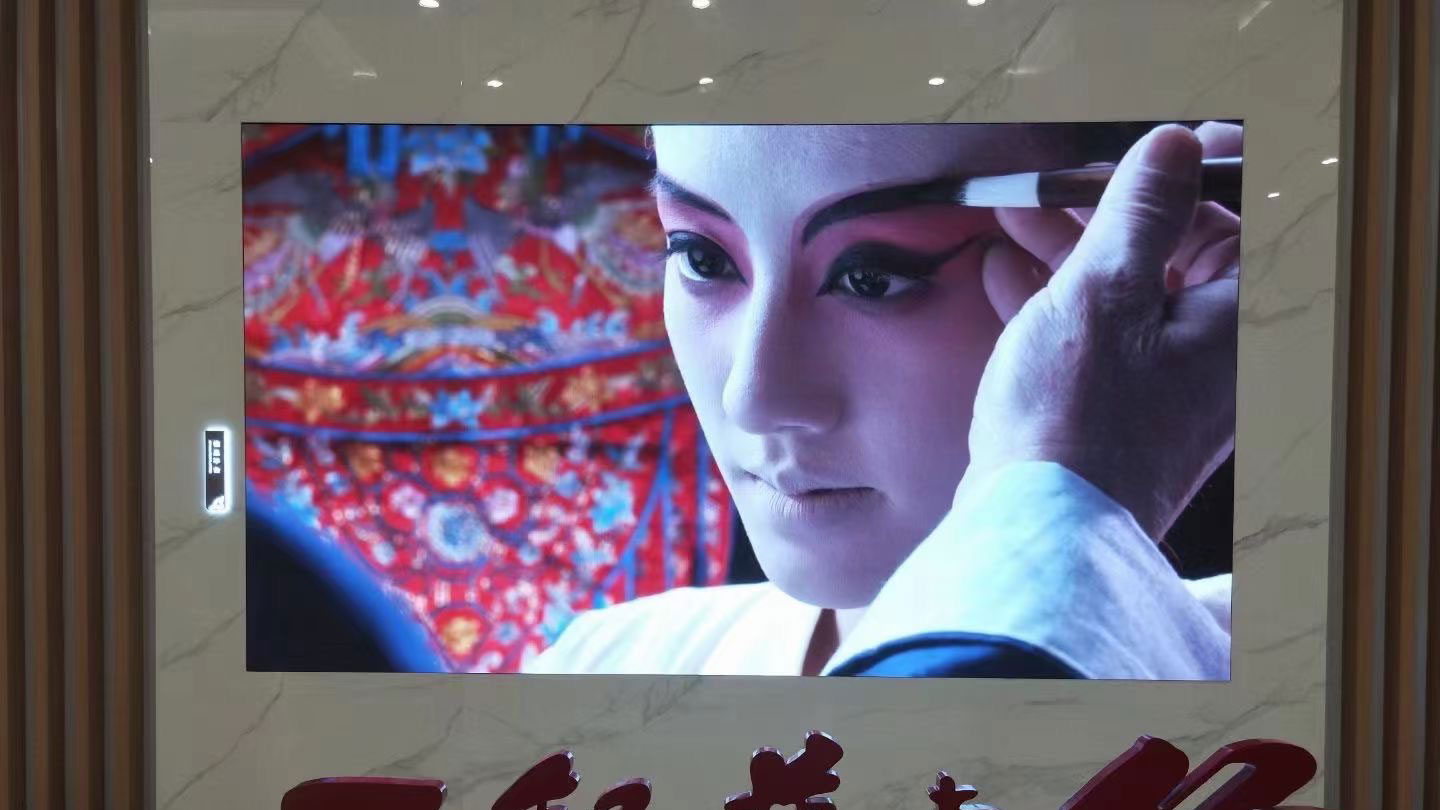 4K (Ultra HD) resolution
4K or Ultra High Definition (UHD) is one of the most popular standard display resolutions. As we discussed earlier, the resolution we mentioned refers to the length x width format of how many pixels a display has. According to the Digital Cinema Initiative (DCI), the resolution of 4K is 4096 x 2160, but this resolution is not common in PC displays. Typically, you will find a 4k monitor with a resolution of 3840 x 2160. Therefore, this resolution is officially regarded as Ultra High Definition (UHD). Therefore, you will usually be booted to a display labeled 4K/UHD.
Therefore, LEDSOLUTION defines the product standard of 4K LED Video Wall as specific 3840HZ high refresh and 3840 x 2160 resolution.
So that users can play the existing video content of 3840 x 2160 resolution directly on the LEDSOLUTION 4K LED Video Wall.
4K LED Video Wall
3840*2160P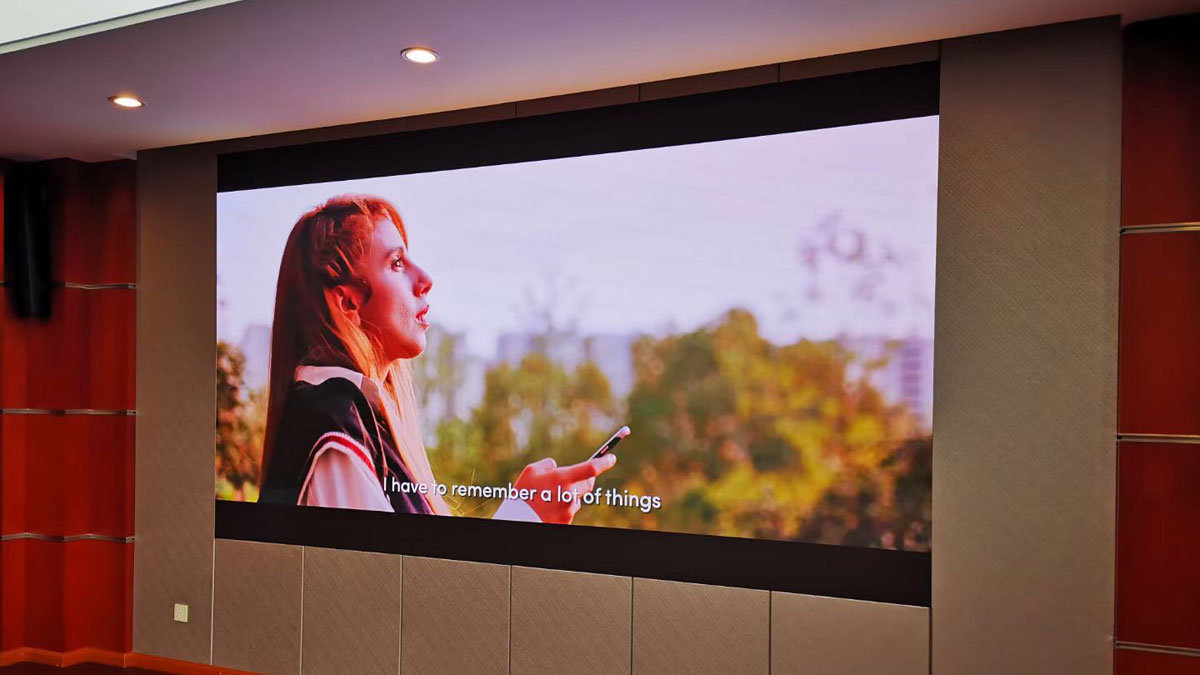 8K resolution
4320p=7680 x 4320 – usually referred to as 8K resolution. It refers to any monitor or display screen about 8000 pixels wide.
TV or monitor manufacturers have begun to announce the availability of their 8k models.
The popular video streaming website Vimeo announced support for 8k in November 2017. Today, it has more than 6k of 8k video content. YouTube is another famous video streaming website. It has joined the ranks of 8K earlier and has thousands of 8K content. Similarly, in December 2017, HHK launched a test basic channel dedicated to playing 8K video content. Finally, in 2018, they made it a permanent dedicated 8K video channel.
The 8K video source and 8K video channel need the corresponding 8K LED Video Wall product to play. Therefore, LED Video Wall with 8K resolution is introduced by LEDSOLUTION on this basis. It will be widely used for playing and displaying 8K Video sources.
A higher definition era is coming.
8K LED Video Wall
7680*4320P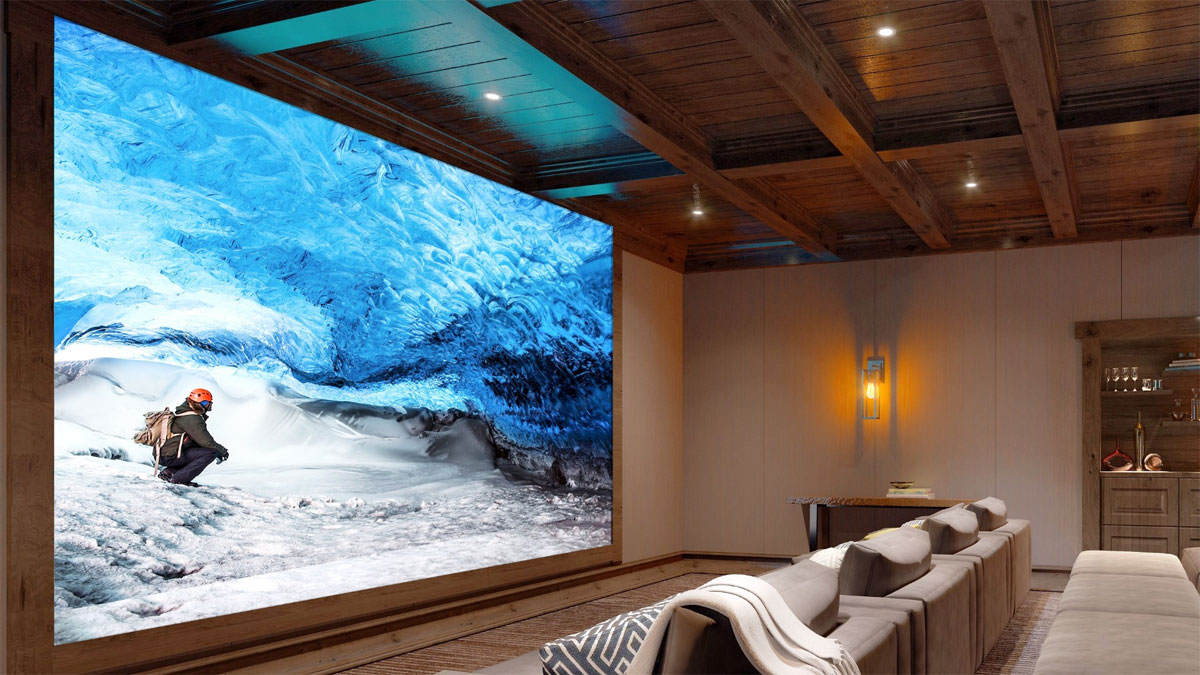 The most perfect product for 2K, 4K and 8K is the LEDSOLUTION PRO95 series. Please see more details about the PRO95 series.
LED Video Wall is assembled by stacking modules, so theoretically, the size and resolution of LED Video Wall can be expanded infinitely. LED Video Wall of LEDSOLUTION is not limited to 2K, 4K, 8K resolutions, but can also be assembled into 10K, 12K, 16K, 24K or greater resolutions.
Request A Free Quote