Fine Pixel Pitch LED Displays
General:
Nowadays high resolution LED displays are becoming increasingly popular. In order to meet higher and higher requirement on the display resolution, LEDSOLUTION developed our HD LED displays series. These LED displays are the smallest pitches in the industry.
Features:
* Extremely high resolution;
* Excellent image & video quality;
* Flat & seamless surface;
* Thin & light LED panel design;
* Low power consumption, environmentally friendly;
* Wide viewing angle, 140 degree both horizontal and vertical;
* Module option:SMD and GOB;
* Both back service & front service solutions available to fit different installation sites.
PRO95 Series HD LED Display (16:9) (960*540mm)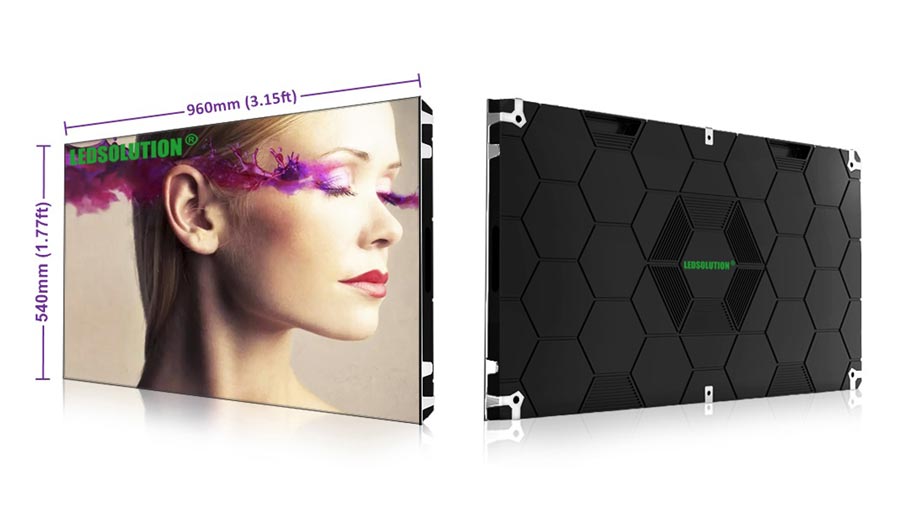 Application: Indoor fixed installation
Pitch option: P1/P1.25/P1.5/P1.8/P2/P2.5
Cabinet size: 960*540mm
Cabinet ratio: Standard 16:9
Service access: Full front service
Main feature: Cable-free module design
L Series HD LED Display (1000*500mm / 500*500mm)
Application: Indoor fixed installation
Pitch option: P1.9/P2.6/P2.98/P3.91
Cabinet size: 500*250mm / 750*250mm / 1000*250mm
500*500mm / 750*500mm / 1000*500mm
Service access: Full front service
Main feature: Multiple sizes for option; Full front service; corner design avaliable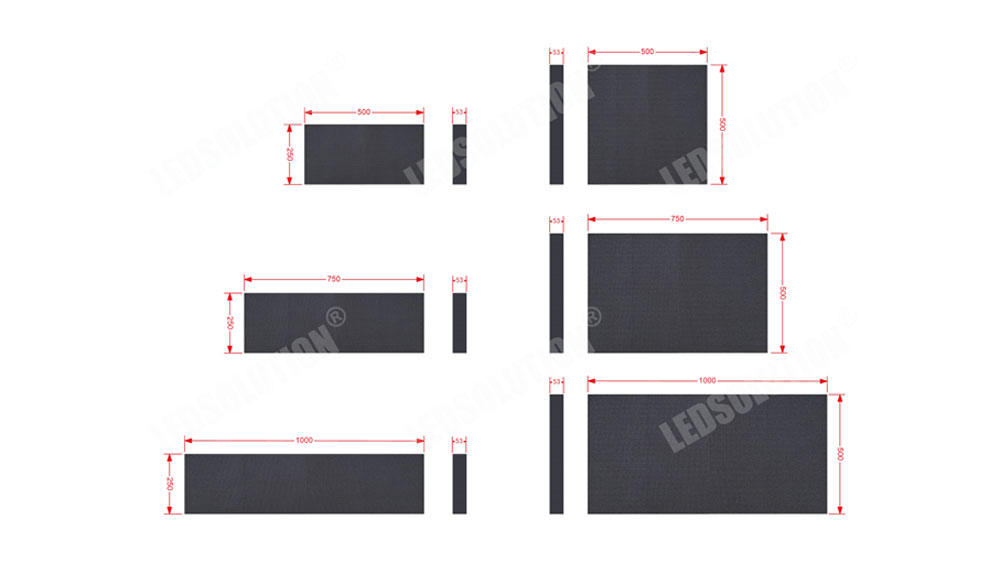 C Series HD LED Display (960*480mm / 640*640mm / 640*480mm / 320*480mm)
Application: Indoor fixed installation
Pitch option: P1.25/P1.5/P1.8/P2/P2.5/P3.076/P4mm
Cabinet size: 960*480mm / 7640*480mm / 640*640mm / 320*640mm
Service access: Full front service
Main feature: Multiple sizes for option; Full front service; corner design avaliable
640x480mm Series LED Display B
600×337.5mm Series LED Display (16:9)