LEDSOLUTION WIFI LED Cross
LEDSOLUTION has developed the WIFI controlled LED Cross for pharmacy. Now it is much easier to connect the LED Cross by connect the hotspot of the LED Cross.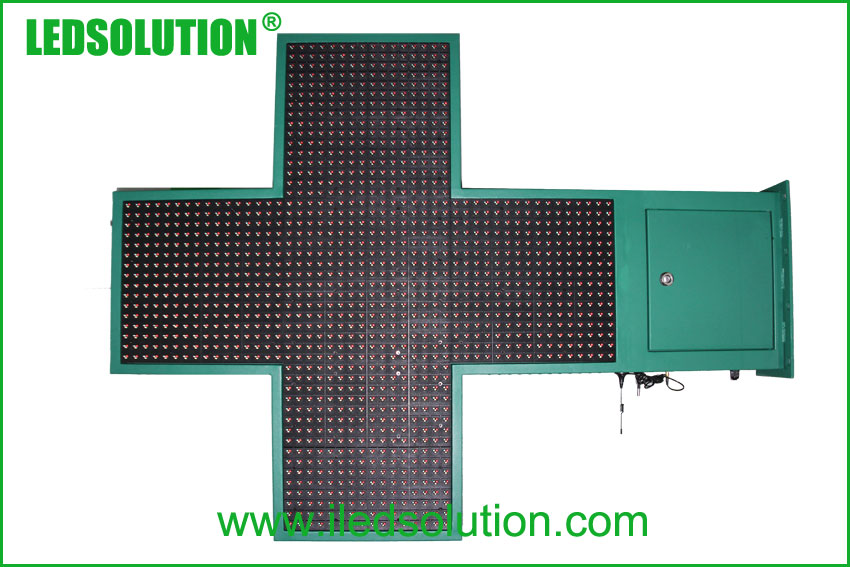 Feature:
High brightness 6000nit+,
Super slim design, the depth of the led cross is only 100mm,
WIFI communication (option: RF,3G),
Easy installation,
Hard carton or fumigation free wooden case,
No MOQ limited,
Sample available,
2 Years warranty.
On line product information:
https://www.iledsolution.com/led-display/cross-led-display/
On line photos show:
https://www.flickr.com/photos/ledsolution/sets/72157652412137229
https://www.flickr.com/photos/ledsolution/sets/72157652238310859
https://www.flickr.com/photos/ledsolution/sets/72157634443867532
https://www.flickr.com/photos/ledsolution/sets/72157659751826251
On line videos:
Shenzhen Ledsolution Technology Co.,Ltd
Tel: +86 755 86259800
Fax: +86 755 86259001
E-mail: info@ledsolution-cor.com
Website: www.iledsolution.com www.ledsolution-cor.com
Original Article: https://www.iledsolution.com/ledsolution-wifi-led-cross/