LEDSOLUTION Mobile LED Display
Mobile LED display is a great solution for almost all kinds of events indoor and outdoor, such as outdoor concert, sporting event, festival celebration, political rally, or as a movie screen etc. It's excellent for branding, scoring, timing, live broadcast and replay highlights. An increasing number of sponsors and event planners are utilizing this product or show great interest on it.
Mobile LED display is commonly seen mounted on trucks, trailers or vans. It can take dynamic and eye-catching adverts or programs to anywhere the vehicle can reach, so it can reach vast audience. Whenever there is an event, you can rent a mobile LED display, and after the event it's so simple to drive it away, free from the trouble of installing and disassembling the LED panels.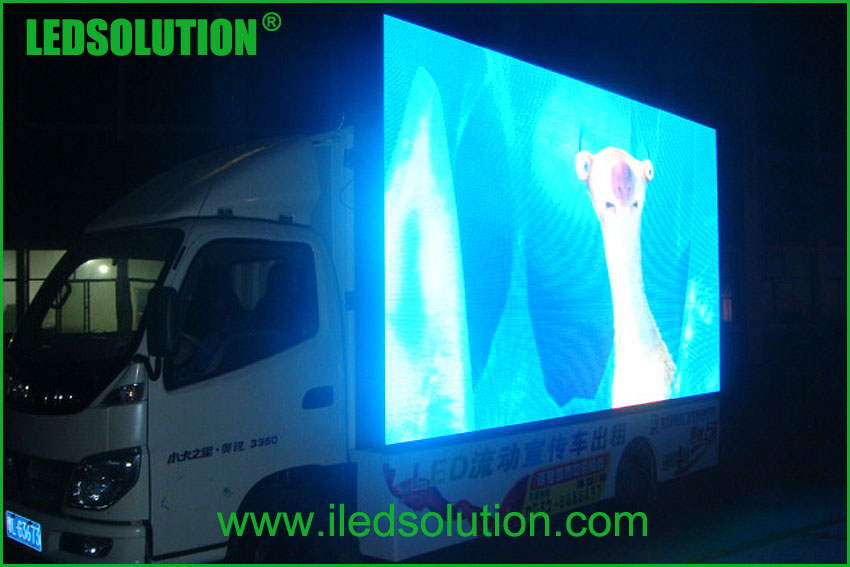 LEDSOLUTION provide high quality mobile LED displays with the following benefits:
1. Different pixel pitches models available, to fit various sizes and application requirements.
2. Excellent flatness and seamless screen surface, which ensures sharp images and video quality.
3. Highly waterproof to fit all weather.
4. Bright to be visible in the noon sun.
5. Easy to set up and operate.
6. Stable performance, which is especially important when the vehicle is moving.
If you are interested or looking for mobile LED display, please contact us to get a solution. Our product will not let you down.
Inquiry us
We will come back to you within 2~24hours on working days.
Original Article:  https://www.iledsolution.com/ledsolution-mobile-led-display/