LEDSOLUTION P4 TOTEM LED SCREENS
Due to concise design, friendly use software and superior performance, LEDSolution P4 totem led screen has attracted a lot of attentions since been put into market.
The following are its outstanding features
1. Removable
LEDSolution P4 totem led screen is easy for moving because of light weight aluminum cabinet, it may be located at any places where have power input.
2. Rich display contents
LEDSolution P4 totem led screen could show vividly videos, colorful images as well as abundant animations. It could be compatible with most of file formats, such as .RMVB, .MP4, .MKV, .JEPG,.PNG,.TXT, etc.
Besides, it could show different videos or images in a same page by separating this led screen into several file windows, too.
3. Programming
LEDSolution totem led screen is programmable, so users could edit favorite videos or images and then upload those programs to led screen. It supports data connection by cat5 cable, USB disk, 4G/3G wireless, Wifi, etc.
4. Friendly use software
The operation interface of our P4 totem led screen is very friendly. users may be very familiar with it after a simple training.
LEDSOLUTION totem led screen may be widely used at government affair hall, bank, business lobby, hotel, exhibition hall, museum, shopping mall, school, 4S car store, etc.
Its main display contents including policy advocacy, public lecture, culture publicity, current news, business advertisement, position guiding, weather forecasting, data and time showing and so on.
Enquire us
Below are project pictures for your review: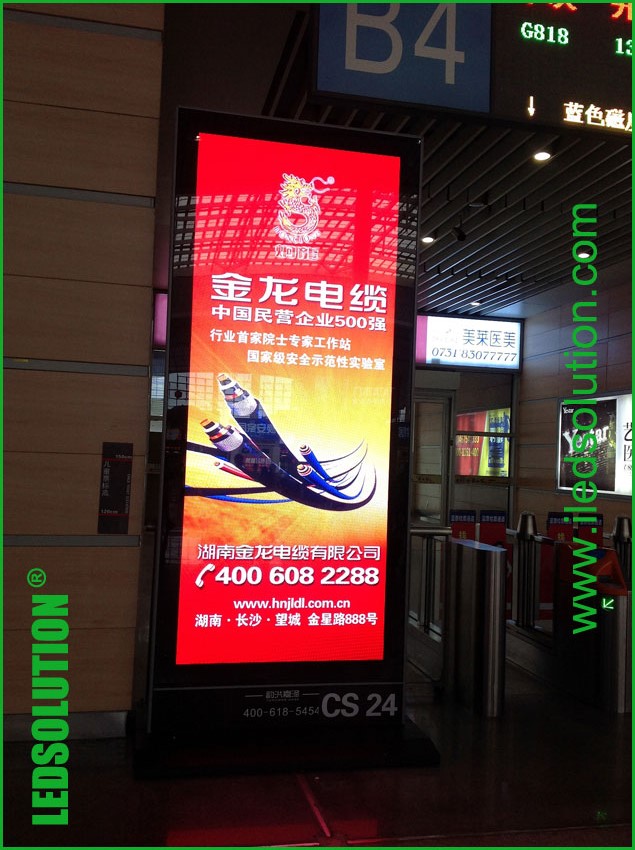 If you are interested in LEDSolution's totem led screens, please don't hesitate to contact us!
Inquiry us
We will come back to you within 2~24hours on working days.
Original article: https://www.iledsolution.com/ledsolution-p4-totem-led-screens/