LEDSOLUTION P4.8 LED Sphere Display
Keywords: P4.8 LED Sphere Display, 1m Diameter LED Ball Display, Global LED Display, Sphere LED Screen Ball, Sphere LED Screen,
With the spread of LED technology, LED display has gradually replaced the traditional advertising media tools. While during a period of time developing, normal advertising display could not satisfy customer's requirements about creativity and uniqueness.
Enquire us
On this basis, LEDSolution takes the leading in designing and producing LED sphere display.
Due to special shape and attractive appearance, our LED sphere display is very popular at installation sites such as museum, planetarium, exhibition, sports stadium, airport, hotel, railway station, shopping mall, bar, etc.
The following are characteristics of LEDSOLUTION LED sphere display:
1. Customized service
We are able to customize any sizes and any pixel pitches as customer requires, popular pixels including P4.8, P8, P10, etc.
2. Wide viewing angle
Perfect viewing angle: 360 degree.
3. Easy for installation
Support hanging installation; stand on ground or mobile using.
4. Good viewing effect
The creative appearance and wonderful showing effect of led sphere display attracts most attention during the usage.
5. Special design
Special PCB design, which make sure the showing picture distortionless.
6. Easy for maintaining
Support front maintenance, the led module could be taken off from the front part directly.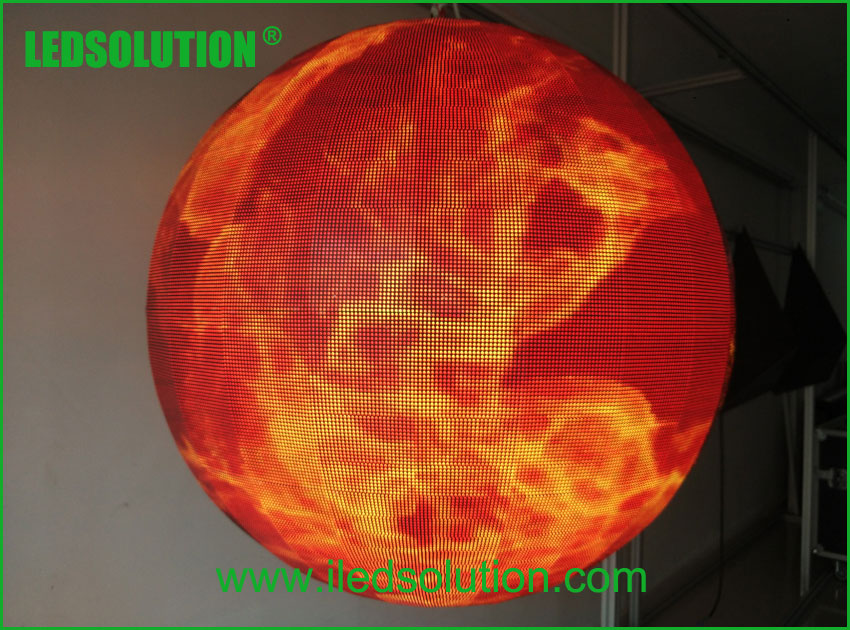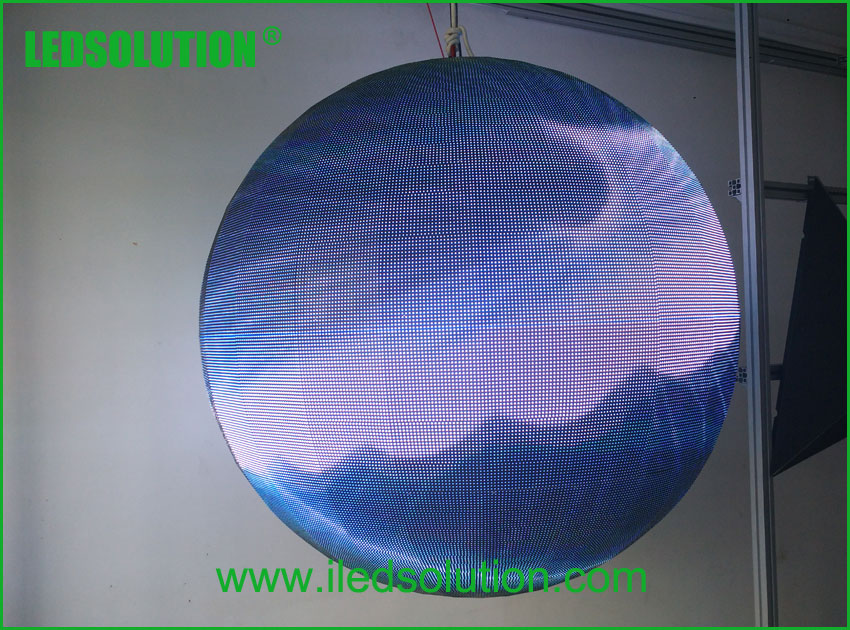 Videos:
LEDSOLUTION P4.8 LED Sphere Display
P4.8 1meter Diameter LED Ball