Customized Spherical LED display from LEDSOLUTION
As LED display becomes more and more common, people are looking for more special and creative products, and meanwhile various shapes of LED displays are produced and available, for example, round, cube, curve, triangle and some other irregular shapes. LEDSOLUTION is such a manufacturer that has the ability to meet various demands of LED display products. Our spherical LED display is just a good example.
Enquire us
We offer several different spherical LED display models. There are mainly pitch 10mm, 6mm, 5mm, 4.8mm, 4mm etc. The size of the spherical LED display can be customized, such as 1m, 1.5m, 2m as the diameter. Both indoor and outdoor application solutions are available. Outdoor product is with high brightness and excellent waterproofing.
To make it a beautiful round shape, we adopt customized small pieces of PCB and LED modules to ensure the smooth display surface and perfect visual effects. It looks almost seamless between modules, which greatly improves its aesthetics.
Because of the unique shape, special displaying performance and wide viewing angle, spherical LED display is very attention-catching. They are popular used in stadium, exhibition, nightclub, bar, shows, etc.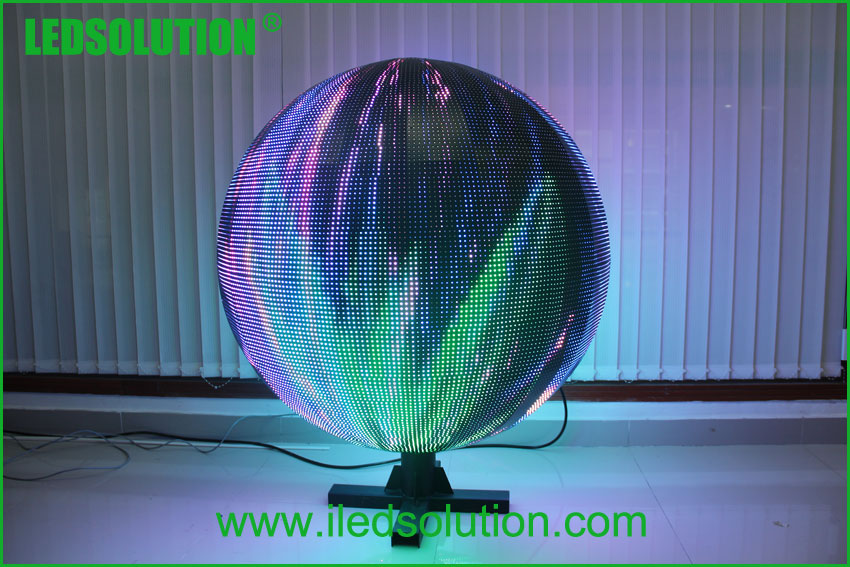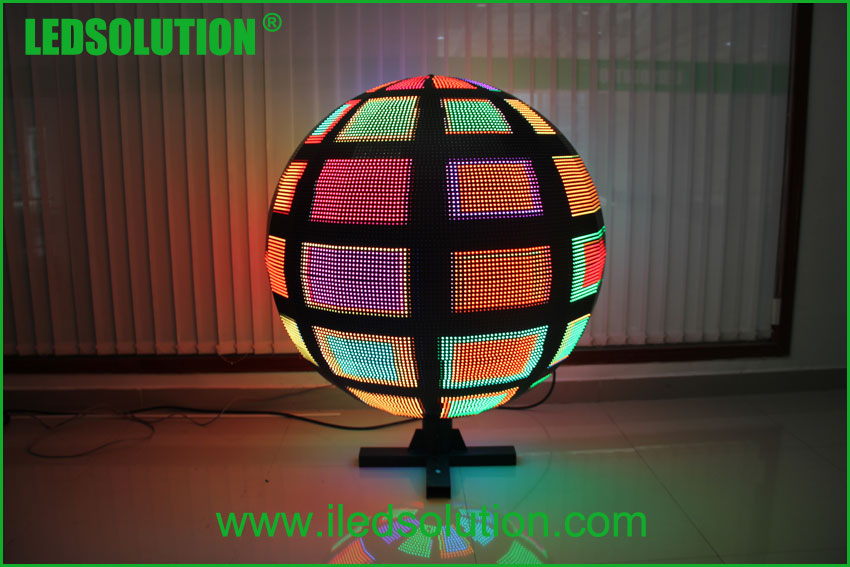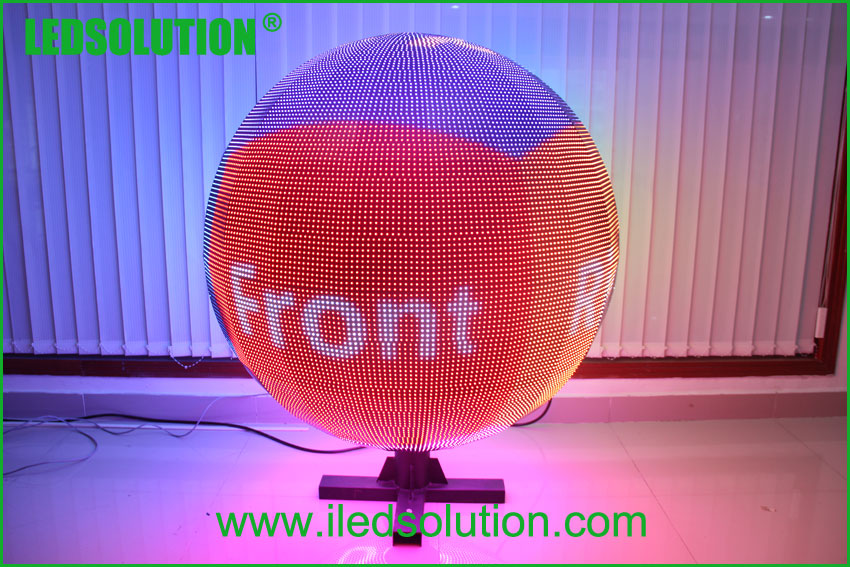 If you are looking for something cool and amazing with LED display solution, please don't hesitate to contact LEDSOLUTION for a proposal.
Original article:https://www.iledsolution.com/customized-spherical-led-display-from-ledsolution/
Request A Free Quote