LEDSOLUTION LED Pharmacy Sign
Keyword: LED Pharmacy Sign, LED Pharmacy Signs
LEDSOLUTION Excellent LED Pharmacy Sign with 3 years factory guarantee start from USD800/set. Stock products lead time only 1 day, arranging production lead time 5-7days. LED Pharmacy Sign with WIFI controller, software is easy going.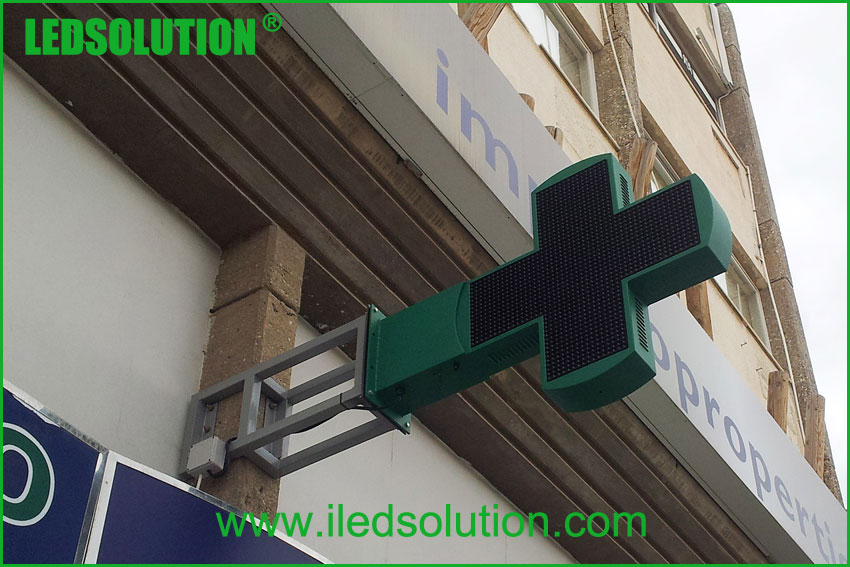 Feature of LEDSOLUTION's LED Pharmacy Sign:
State-of-art Light emitting diode;
Meanwell power supply;
Wifi controller;
Frame material option: steel and aluminum;
Different size option;
Different color option: Green, Green &Blue, Full color;
Different frame color option: Dark Green, Light Green, White
More LED Pharmacy Sign information from our company please visit: https://www.iledsolution.com/led-display/cross-led-display/
Enquire us
Welcome inquiry us and test our product quality by samples.
Inquiry us
We will come back to you within 2~24hours on working days.
Original article:https://www.iledsolution.com/ledsolution-led-pharmacy-sign/