LEDSOLUTION LED Media Facade
LEDSOLUTION is providing customized LED media facade products.
LED Media facade is an innovative solution for architectural lighting & decorating. It is an unconventional way to decorate building facades, which can show various changing colors, images and dynamic animations. What's more, it can also be used as medium of advertising to attract viewers.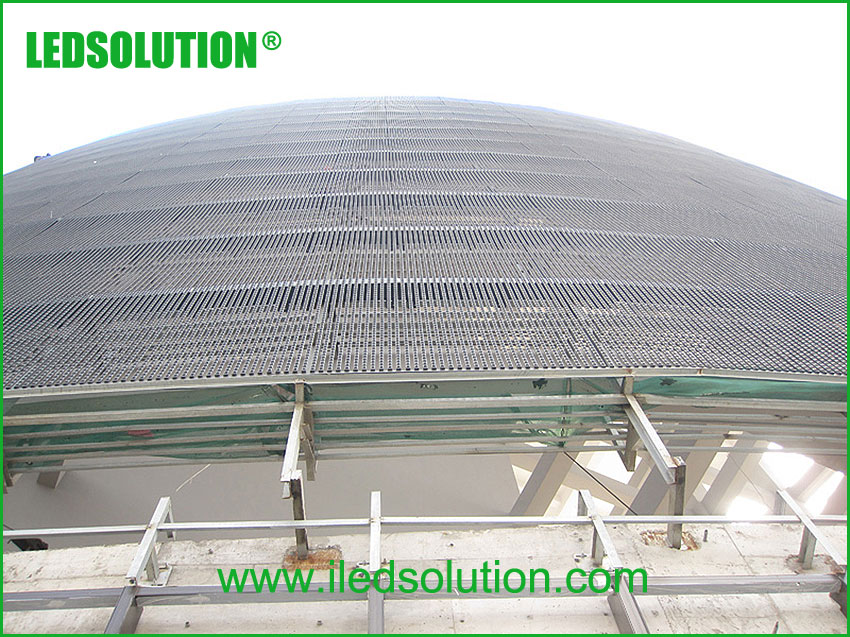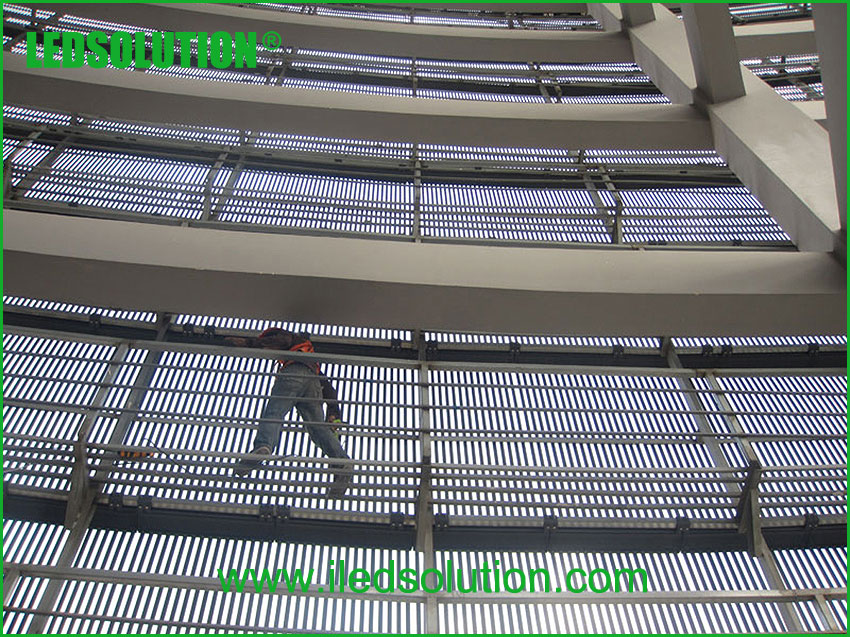 The main advantages of LEDSOLUTION's LED Media Facade are that:
1) Weatherproof. The protection level is IP65 on both front and back face. Therefore, the LED media can work in outdoor environment.
2) Transparent. It's with high transparency, so that it does not influence the natural lighting of the building.
3) Programmable. The LED media facade is controlled by software. The display content is programmable, and is convenient in update.
4) Lightweight. The weight is around 16kg~18kg per square meter.
5) Flexible installation. Our products can be installed as separate strips, or by cabinets. It can also fit different shapes of buildings, such as curve, 90 degree corner. Its flexibility in installation allows it to seamlessly blend with the aesthetics of the building architecture, to preserve the unique design of the building. This is important for the overall look of a building.
6) Excellent heat dissipation. The design is with good heat dissipation ability, so it does not need extra air conditioner.
7) Customized. We can customize different sizes to fit different shapes and designs of building.
Contact LEDSOLUTION today to create a "WOW" experience to the viewers.
Original article: https://www.iledsolution.com/ledsolution-led-media-facade/
Request A Free Quote