LEDSOLUTION LED Video Wall
With the development of technology, LED video wall has gradually taken place of traditional printing advertisements or light box adverting.
Compare to traditional advertisements, LED video wall could show vividly videos and various kinds of animations except for images or simple texts. When showing images or texts, LED video wall is more colorful, too.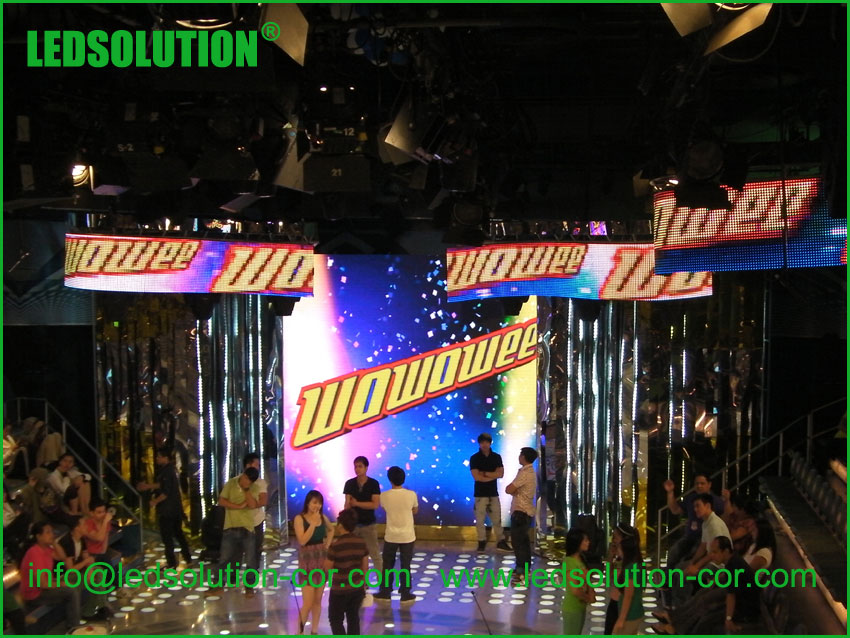 Besides, when using LED video wall, users could saves time and cost to replace new advertisements.
What's more, because LED video wall is dynamic, it could attract more attentions when it is working, so its advertising effect is very good.
At last, if use traditional advertisements, one advertising board could show few advertisements in a period, but if LED video wall, the user could play huge quantities of advertisements day and night. So in the long run, its advertising revenue is extremely high.
For led video wall, LEDSolution could provide both indoor and outdoor versions. If indoor, the popular pixels are P2, P3, P4, P5, P6, etc. And if outdoor, the most popular pixels are P8, P10 and P16.
Common installation sites of LED video wall including shopping mall, square, station, airport, park, road side, building surface, etc.
LEDSolution supports to customize video wall dimension or resolution for our clients, too. Thus, the led area has no limit and it could be a HD giant screen.
If you are interested in LED video wall, please feel free to contact us!
Inquiry us
We will come back to you within 2~24hours on working days.
Original article:?https://www.iledsolution.com/ledsolution-led-video-wall/