LEDSOLUTION GPS Taxi Top LED Sign
Keywords: GPS Taxi Top LED Sign, Taxi Top LED Display, Taxi Roof Advertising Sign
Taxi Top LED Display is becoming a popular new mobile media for city advertising. It's definitely more attractive than traditional printing paper taxi tops, in its higher brightness, dynamic programs, longer lifetime and more flexible way of updating the adverts.
Enquire us
Our taxi top LED displays are double-sided, highly weather-proof, with high brightness visible in the sun, and meanwhile, brightness can be adjusted manually or automatically according to the environment.
We also provide controller that with geo-targeting function, which means, you can design GPS-based advertising map zones, and send specific ads to taxi top LED displays running in your target areas. This function is welcomed by the advertising companies and the investors.
Size can be and housing styles are customizable.
Frame color is optional, such as sliver, yellow, red, green etc.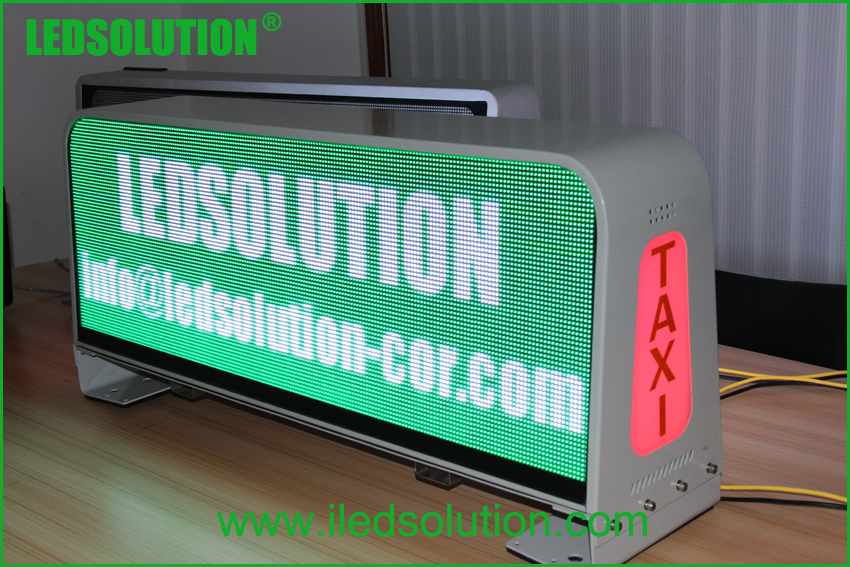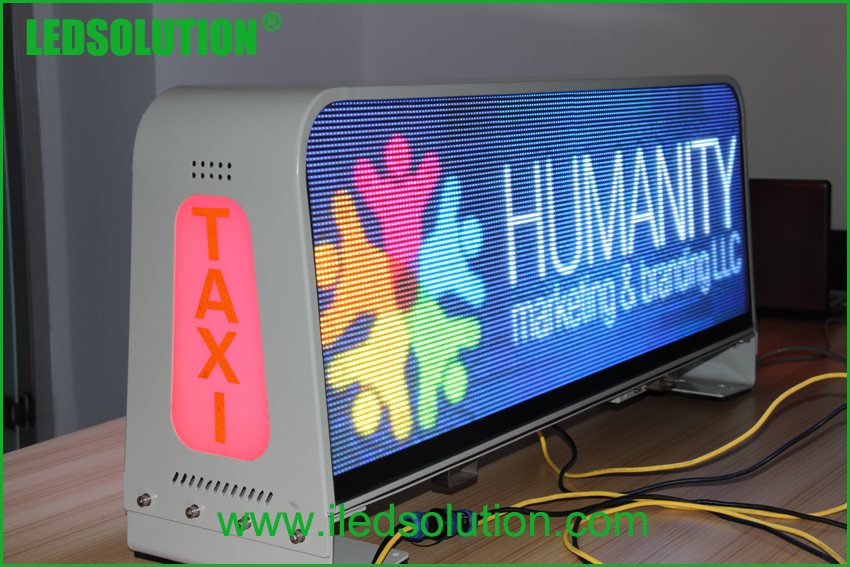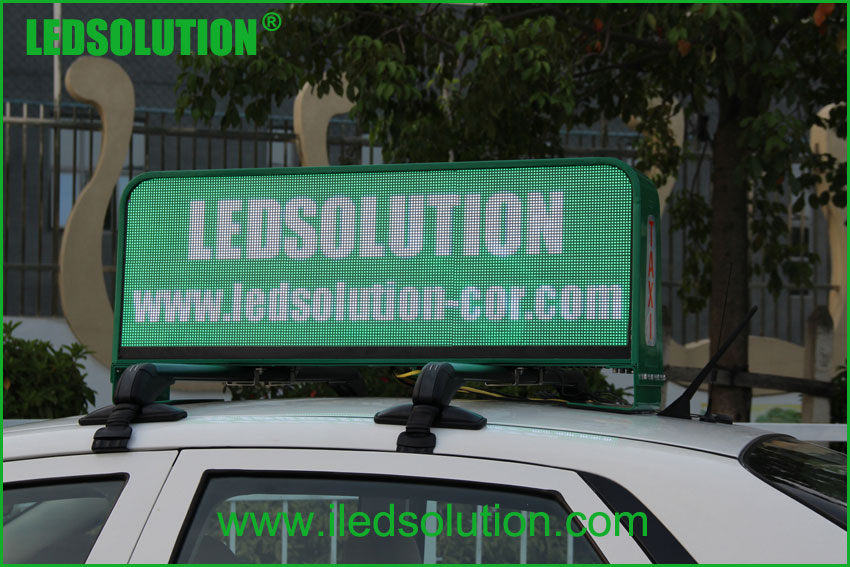 If you interest in our GPS Taxi Top LED Sign, please feel free to contact our sales team: info@ledsolution-cor.com.
Inquiry us
We will come back to you within 2~24hours on working days.
Original article: https://www.iledsolution.com/ledsolution-gps-taxi-top-led-sign/