LEDSOLUTION is proud to announce the successful completion of our latest LED display project designed specifically for exhibitions. Our client, based in Europe, required a high-quality LED background screen and an LED counter to showcase their products and services at trade shows and other promotional events.
Model:
---
LS-DI-P2.6-0.5mx0.5m-CL
We provided a complete system that included a P2.6 LED background screen and a LED counter, both of which are part of our 500CL SERIES product line. The LED background screen features a pixel pitch of 2.6mm, which makes it ideal for high-resolution displays and vivid, sharp images. The LED counter, on the other hand, provides real-time data display, which is crucial for promotional events where time is of the essence.
The LED background screen and LED counter were integrated seamlessly into our client's exhibition stand, providing a dynamic and eye-catching display that attracted attention and generated interest. Our team worked closely with the client to ensure that the LED display system was installed quickly and efficiently, and that it met all of their requirements.
One of the standout features of our LED display system is its high brightness and contrast ratio, which ensures that the display is visible even in bright lighting conditions. This is particularly important in exhibition environments where lighting can be unpredictable and variable.
Another benefit of our LED display system is its energy efficiency. LED technology is renowned for its low power consumption, which means that our clients can enjoy significant cost savings on their energy bills while still achieving stunning visual displays.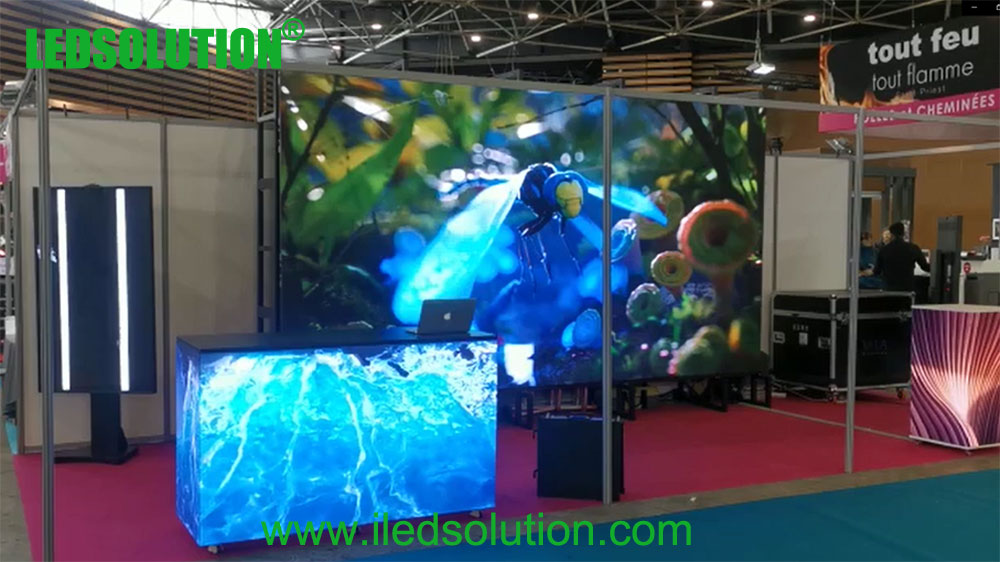 Overall, the LED display system we provided for our European client has been a resounding success. It has helped them to showcase their products and services effectively at trade shows and other promotional events, generating interest and attracting new customers. We are delighted to have been a part of this project and look forward to working with more clients to provide high-quality LED display solutions that exceed their expectations.
If you are looking for a high-quality LED display system for your exhibition or event, then look no further than LEDSOLUTION. Our team of experts can provide a complete solution that meets all of your requirements, from design and installation to ongoing maintenance and support. Contact us today to find out more about how we can help you to create a stunning visual display that will capture the attention of your target audience.
Request A Free Quote