7680HZ LED Display for XR Studio
As technology continues to evolve, we at LEDSOLUTION are always on the lookout for innovative solutions that push the boundaries of visual experiences. Today, we are thrilled to introduce our latest breakthrough: the 7680HZ LED Display for XR Studio. This cutting-edge LED display technology offers a high refresh rate, making it an ideal choice for XR virtual studio applications.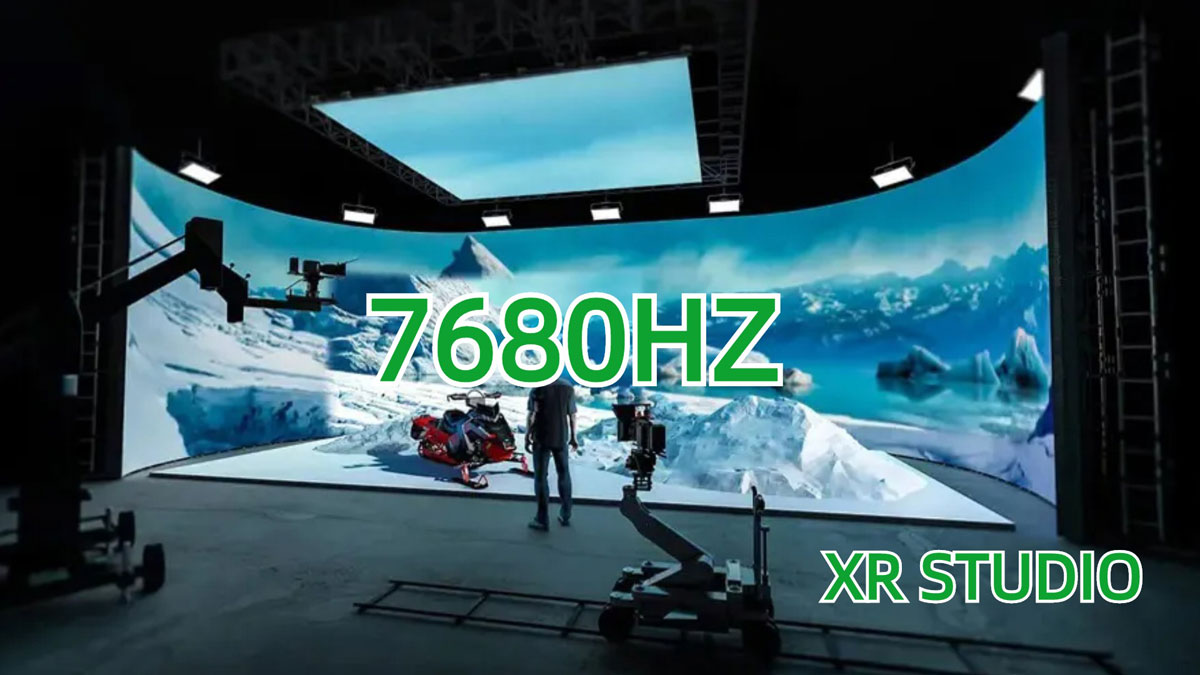 At LEDSOLUTION, we understand the importance of creating immersive and lifelike virtual environments. The 7680HZ LED Display is specifically designed to meet the demanding requirements of XR studios, ensuring that your virtual sets come to life with stunning realism and clarity. With its high refresh rate capability, this LED display eliminates motion blur, creating smooth and fluid visuals that captivate your audience.
So, what exactly is the refresh rate, and why is it crucial for XR virtual studios? The refresh rate refers to the number of times an image on the LED display updates per second. In the case of the 7680HZ LED Display, it boasts an impressive refresh rate of 7680 times per second. This level of performance enables seamless synchronization with XR cameras and ensures a flicker-free experience for both live broadcasts and recorded content.
One of the key advantages of the 7680HZ LED Display is its ability to handle fast-moving objects and high-speed camera tracking. With its exceptional refresh rate, the LED display minimizes visual artifacts and delivers precise and accurate images, even during dynamic camera movements. This level of performance is essential for XR studios, as it maintains visual consistency and prevents any disruptions in the virtual environment.
Additionally, the 7680HZ LED Display offers enhanced color accuracy and contrast, providing a more vibrant and realistic visual experience. The display supports a wide color gamut, ensuring that every hue and shade is faithfully reproduced. This attention to detail is crucial for XR studios, as it enables seamless integration of virtual and real elements, creating an immersive and believable environment for your audience.
As technology advances, XR studios are constantly striving to raise the bar and deliver awe-inspiring content. The 7680HZ LED Display for XR Studio from LEDSOLUTION is the perfect tool to achieve this goal. Its high refresh rate, combined with exceptional image quality and color accuracy, makes it a game-changer for the XR industry.
At LEDSOLUTION, we pride ourselves on providing top-notch LED display solutions that push the boundaries of visual excellence. Our team of experts is dedicated to assisting you in finding the perfect LED display solution tailored to your XR studio's unique needs. Whether you're working on virtual productions, gaming experiences, or augmented reality applications, the 7680HZ LED Display is the ultimate choice to unlock the full potential of your XR studio.
Invest in the future of XR technology with LEDSOLUTION's 7680HZ LED Display for XR Studio. Contact us today to learn more about our revolutionary LED display solutions and how they can elevate your virtual studio experience to new heights.
Together, let's create unforgettable XR experiences that leave a lasting impression!
Request A Free Quote