LEDSOLUTION Continues to Illuminate South America's Retail Landscape with Over 100 Custom LED Display Screens
We, LEDSOLUTION, a leading provider of innovative LED display solutions, has been at the forefront of shaping South America's retail industry for over a decade. With a strong commitment to creativity and customization, our company has successfully delivered more than 100 bespoke LED display screens to prominent chain supermarkets and retailers across the region. These displays have encompassed a wide range of designs, including flat, concave, convex, and other creative shapes, demonstrating LEDSOLUTION's dedication to expressing beauty through innovation.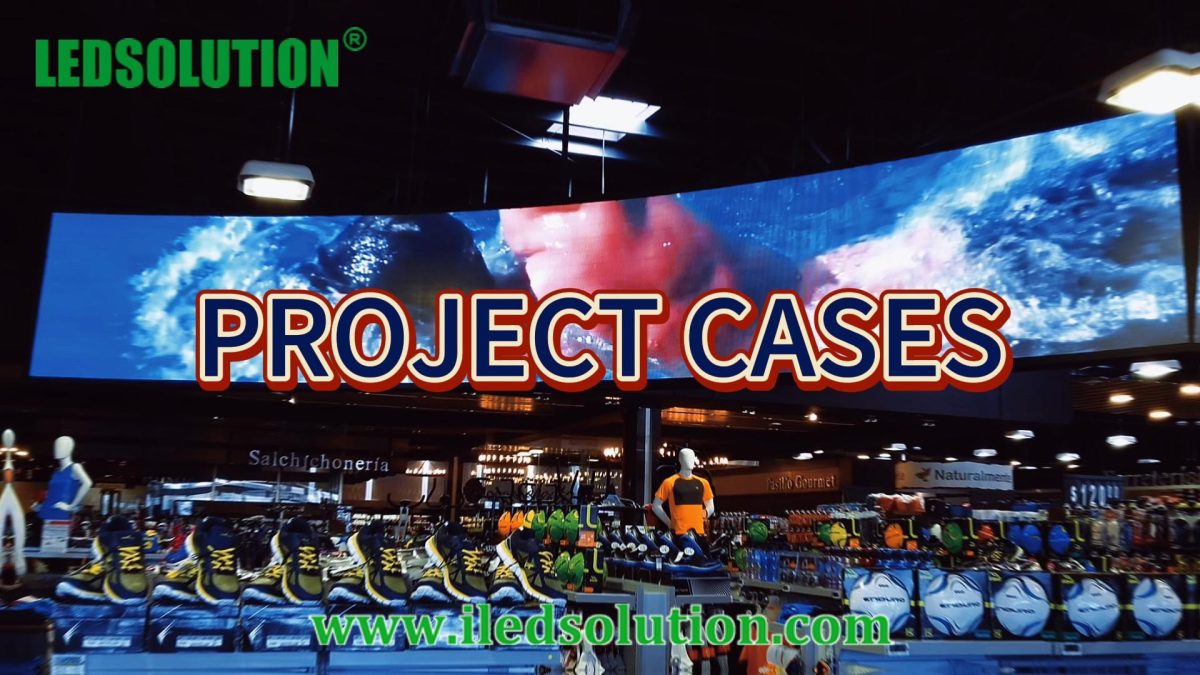 As a pioneer in the LED display industry, LEDSOLUTION understands the evolving needs of professional clients and continuously strives to meet their unique requirements. By providing tailored solutions, the company has played a crucial role in transforming the visual landscape of South America's retail sector.
The recent success of LEDSOLUTION can be attributed to our unwavering commitment to customization. By offering a diverse range of display shapes and configurations, LEDSOLUTION has empowered retailers to create visually stunning environments that captivate their customers' attention. Whether it's a large-scale video wall or a unique curved display, LEDSOLUTION has the expertise to deliver cutting-edge solutions that leave a lasting impression.
With an extensive portfolio of recent projects, LEDSOLUTION continues to push the boundaries of LED display technology. Some of the standout installations include eye-catching displays at major supermarket chains, where LED screens seamlessly integrate with the store's aesthetic to showcase promotional content, advertisements, and engaging visuals. These custom displays have not only enhanced the visual appeal of the retail spaces but have also played a vital role in increasing customer engagement and driving sales.
LEDSOLUTION's success in the South American market can be attributed to its unwavering focus on innovation, quality, and customer satisfaction. The company's dedicated team of experts works closely with clients to understand their specific objectives and design LED display solutions that exceed expectations. By combining state-of-the-art technology, superior craftsmanship, and a commitment to delivering exceptional results, LEDSOLUTION has established itself as a trusted partner for retail chains seeking to enhance their brand presence and create immersive shopping experiences.
As LEDSOLUTION looks to the future, our company remains steadfast in its mission to revolutionize the way businesses communicate with their audiences. Through continued innovation and an unwavering dedication to customization, LEDSOLUTION aims to inspire and empower retailers across South America to unlock the full potential of LED displays, creating memorable experiences that leave a lasting impression.
For more information about LEDSOLUTION and their custom LED display solutions, please visit our website or contact our sales team directly.
Contact us today to get a free quote for your project, all inquiry will be replied within 2-4hours during the working time.
Request A Free Quote