Indoor full front maintenance C series LED Display include 4 different sizes of cabinets: 960*480mm,  640*480mm, 640*640mm, 320*640mm. These four different sizes of cabinets can be mixed and spliced to suit different LED screens size requirements.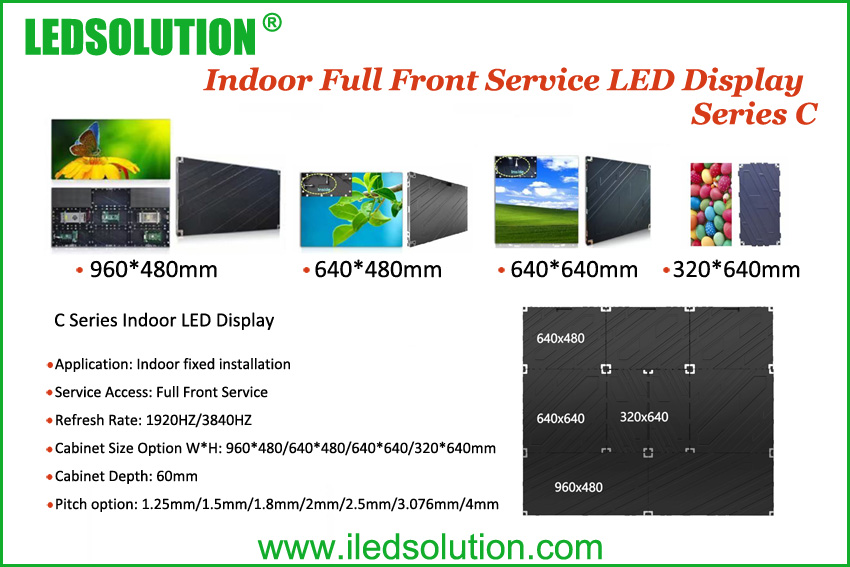 The C series is a front maintenance product, suitable for indoor wall installation. Cabinet installation, cable connection, and module maintenance can all be done from the front space. If the wall can be directly tapped with self-tapping screws, the cabinet and the wall can be installed at zero distance. If necessary, the matching back bracket can also be used to ensure flatness and safety of installation.
The C series front maintenance cabinet is suitable for modules with a size of 320*160mm, including the spacing of P1.25, P1.5, P1.8, P2, P2.5, P3, P4.
Price information please contact your sales manager from LEDSOLUTION company.
Request A Free Quote