One of our customers shared a P8 outdoor LED signage they just installed recently.
In the past, outdoor LED signage used to be heavy and thick. This P8 outdoor LED signage adopted our 960mm*960mm outdoor die-cast LED panel, with the following advantages:
IP65 waterproof on both front and back. Do not need extra protection to the LED signage. Therefore, it will save installation cost and also good for the heat dissipation. Without cables outside, the signage back looks neat and beautiful.
Light. Same panel size of 960*960mm, steel one is 50kg, while die-cast LED panel is only 27kg, which is 46% lighter. It's easy for an adult to carry one panel by hand. It makes the installation and maintenance easier.
Thin. LED panel thickness is only 102mm. It can save shipping cost.
Quick assembly. The LED panels can be connected together easily and quickly by the fast locks, thus the installation efficiency is improved.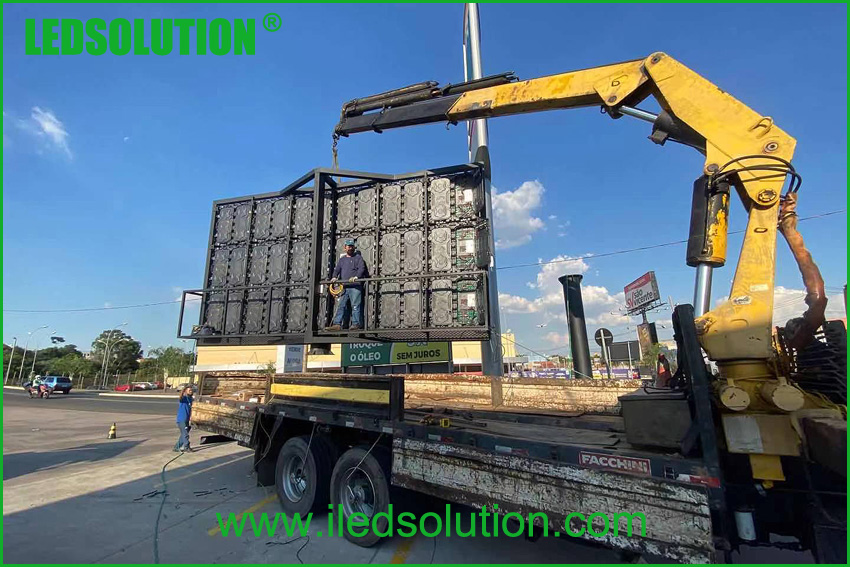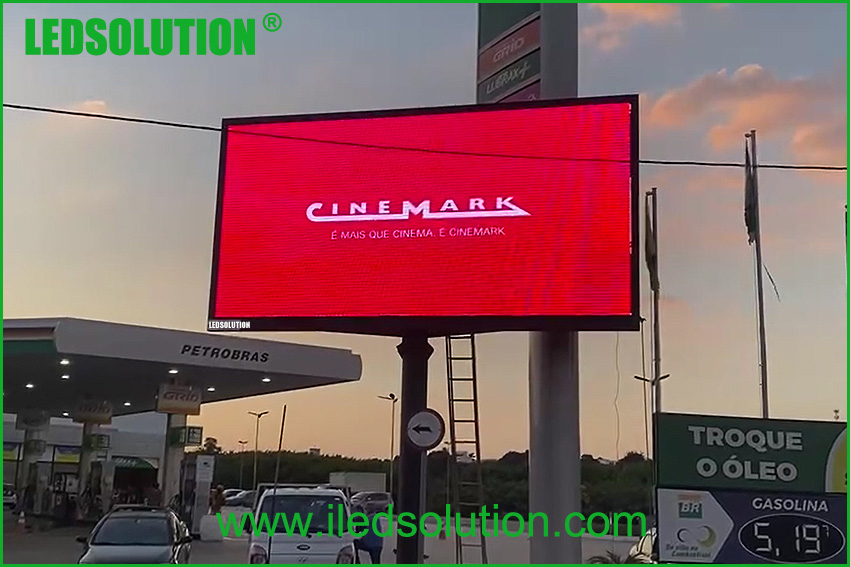 This series of 960mm*960mm outdoor waterproof LED panel is both suitable for fixed installation and events rental application.
Except for 8mm, it's also available in pixel pitches of: 2.5mm, 3.076mm, 3.33mm, 4mm, 5mm, 6.67mm and 10mm.
If you are interested, please don't hesitate to contact LEDSOLUTION Team.
Request A Free Quote