This week, LEDSOLUTION just finished a job in Beijing for Christian Louboutin store. The product is P2.5 indoor LED display. One of our engineers flied to Beijing to help our customer to install the LED displays and make them working.
Suppose you are walking in a shopping mall, when you pass by some stores, one store is furnished with nice-looking LED displays and playing very attractive videos with beautiful music, while the store nearby to this one is without LED display, which store will catch your attention firstly?
We got a good answer from our customer already!
They told us, these newly installed LED displays successfully caught attention of many passersby, and more customers walked over to have a look at their products and talked to them! Their sales amount increased compared to the time without any LED display.
Our customer is very happy and satisfied with the LED display quality and our on-site installation service.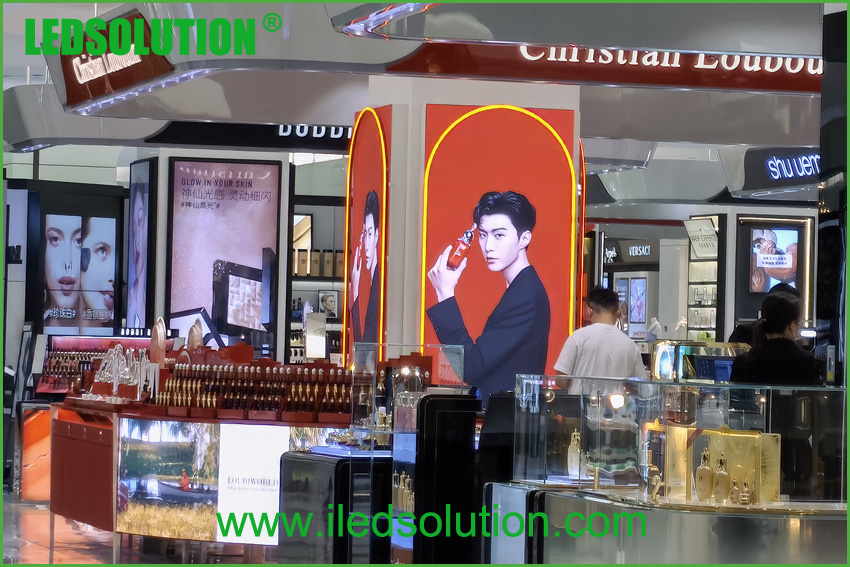 LED displays are indeed more and more popular for commercial advertisement. They are very common in retail stores now.
As an LED expert, LEDSOLUTION offer professional customized solution for our valued customers, to make sure it's a beautiful job.
Our LED displays will help your business grow!
Request A Free Quote