LEDSOLUTION LED Floor
Recent years, LED floor is becoming more and more popular in the market. It widely used in TV studio, fashion show, wedding ceremony, nightclub, pub, bar etc. LEDSOLUTION provide various models of LED floor products.
Enquire us
In terms of the pixel pitch or resolution, we are providing many options to our customers: 6.25mm, 7.81mm, 8.928mm, 10.41mm, 16mm, 41.6mm, 62.5mm, 125mm, etc. The end-users can choose the model according to the size they need and the display resolution they require. As we have different models available, most of the customers' demands can be satisfied.
We provide non-interactive LED floor and interactive LED floor. Both two kinds of LED floors are with strong structure for bearing high intensity tread. Normally the load bearing ability is over 1.5 ton/m2. The cover of the LED floor is normally PC material with high quality. The cover will protect the LED floor from water coming from the surface.
Traditional LED floors are non-interactive. Later as the technology advanced, more and more interactive LED floor products appear in the market. LEDSOLUTION is providing several model of interactive LED floor, and is still keeping the R&D on new products. Compared with traditional non-interactive LED floor which can only play fixed content as programmed, interactive LED floor can sense the movement of human body and display instant image thus brings splendid visual effects. With this kind of innovation, interactive LED floor looks awesome and cool, and adds enjoyment to the performers and the audience.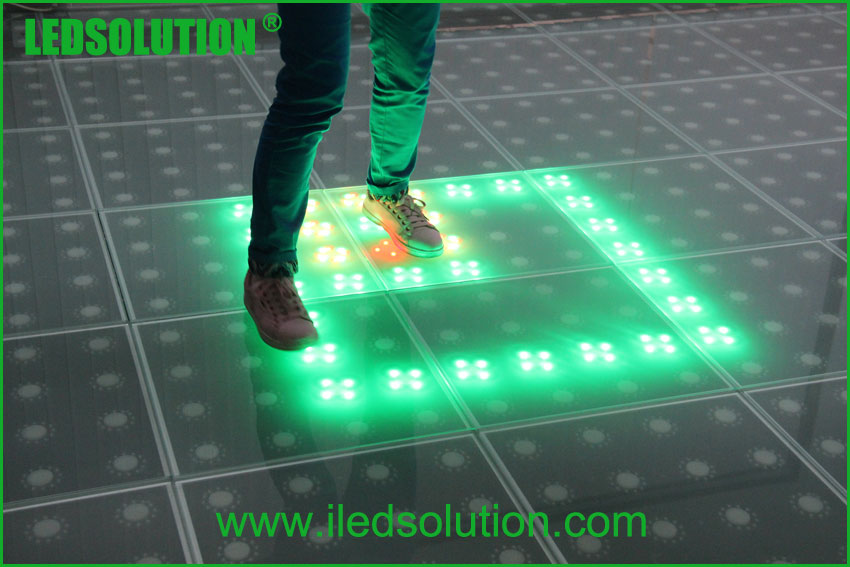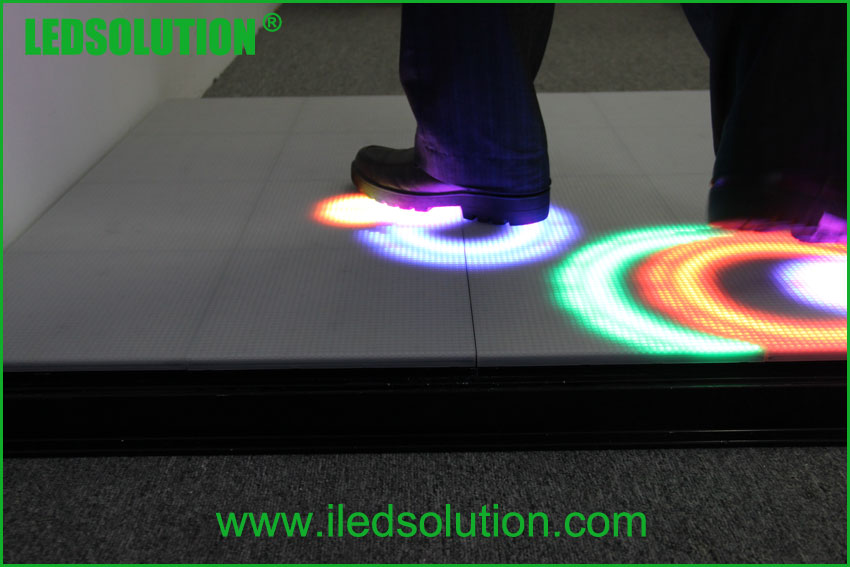 For more information of LEDSOLUTION'S LED floor products, please visit:
https://www.iledsolution.com/led-display/floor-led-display/
Any question or inquiry, please drop us an email or call us directly.
Inquiry us
We will come back to you within 2~24hours on working days.