For ball fans, it is great enjoy watching a game at the stadium as well as sitting in front of television.
Keen-witted advertisers find great business opportunity in this industry, as a result, LED perimeter display come into people's eyes.
In previous years, LED perimeter display is normally used at the first tier stadiums, but now, it widely expands to more second or third tier stadiums. You will see LED perimeter display to be used for rental application in all kinds of outdoor matches, too. LED perimeter display absolutely has become an essential part during a match!
As a professional led display manufacture with more than 10 years experiences, LEDSOLUTION aims at providing the most superior LED perimeter advertising systems for our clients.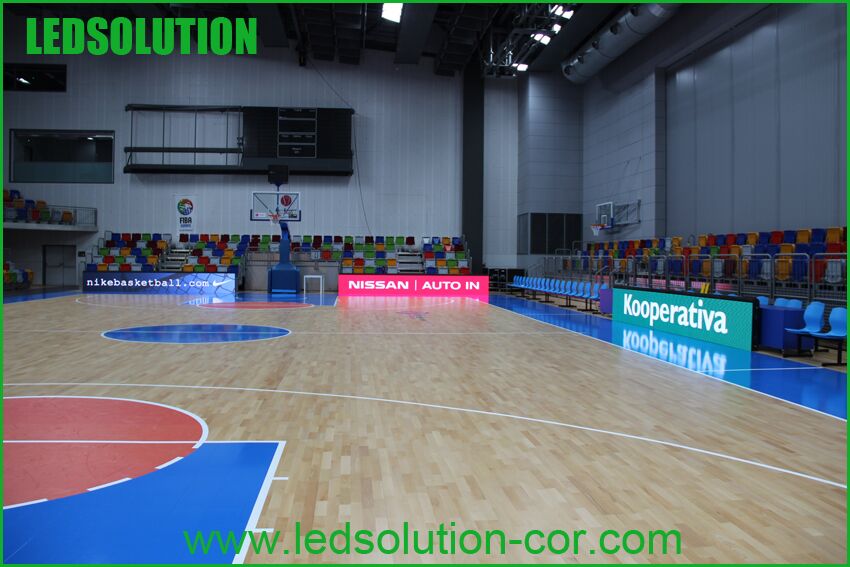 Features of LEDSOLUTION LED perimeter display:
SMD Technology with perfect video quality;
Ground standing structure, supports adjust angles;
Soft mask to?prevent striking as well as protect players;
Aluminum cabinet, light in weight, easy to move;
Two-model control?system, asynchronous and synchronous?control?system?together to?avoid any fault?during?the match.
If you are interested in LED perimeter display, please don't hesitate to contact us.
Inquiry us
We will come back to you within 2~24hours on working days.