Is there any priority of the 2pcs RJ45 ports of the sending card for LED Displays?
Yes it is.
Take NOVA MSD300 sending card as an example, see below picture, port 1 is the priority port.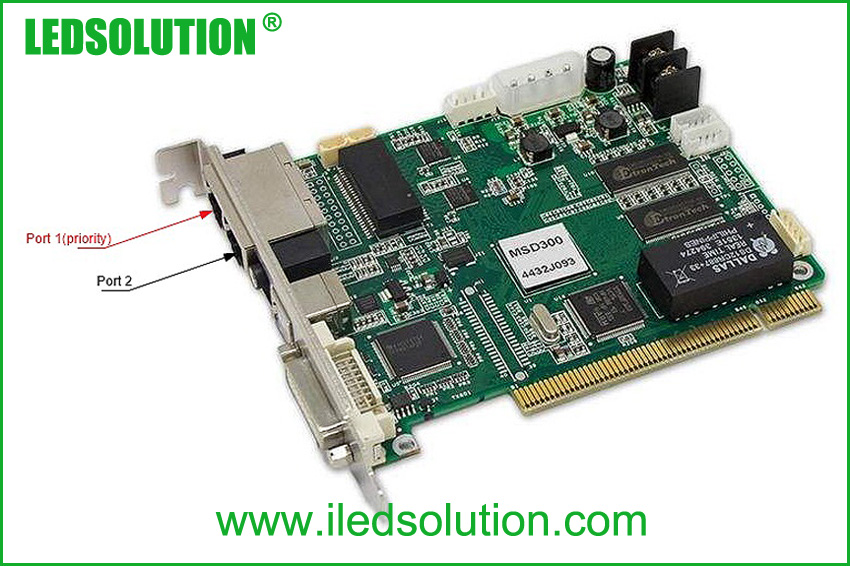 So if your screen is less than 650000pixel, use port 1 only to connect receiving card and loop all of receiving cards.
If your screen is more than 650000pixel, connect port 1 with receiving cards group1 by CAT5 cables, then connect port 2 with receiving cards group 2 by CAT5 cables.
Inquire us​
We will come back to you within 2~24hours on working days.