Why sometimes one cabinet has 2 receiving cards?
Use the following products as examples:
Hardware:
| | |
| --- | --- |
| Module | Outdoor pitch 3mm, module size 192*192mm, driver IC: ICN2038s |
| Cabinet | Size 960*960mm, cabinet resolution 320*320pixel |
| Receiving card | MRV366, 2pcs each cabinet. |
Control area: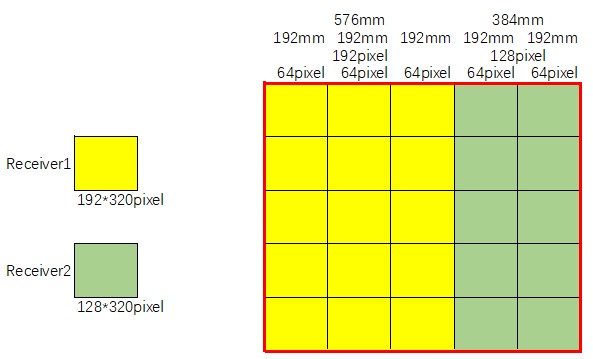 Internal signal wiring diagram of the cabinet: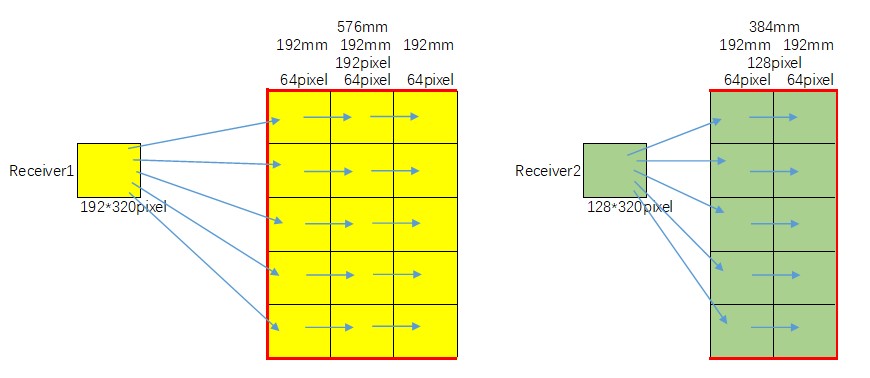 Explanation for MRV366:
Maximum pixel control capacity for MRV366 is wide 256pixel, high 512pixel when using ICN2038s.
Above mentioned cabinet resolution is 320*320mm, to keep the led screen has a good refresh rate.
Taking into account the balance between the resolution loading of the receiving card and the refresh frequency, we configure two receiving cards for each cabinet.
Inquire us
We will come back to you within 2~24hours on working days.