We currently have some indoor P3 LED display in stock, which can be arranged for transportation immediately.
If you have urgent project, don't hesitate to contact us today, we can shipout tomorrow.
Product feature
Indoor application
Pitch 3mm
Magnet front service
Cabinet size 768*768mm
Steel cabinet for fixed installation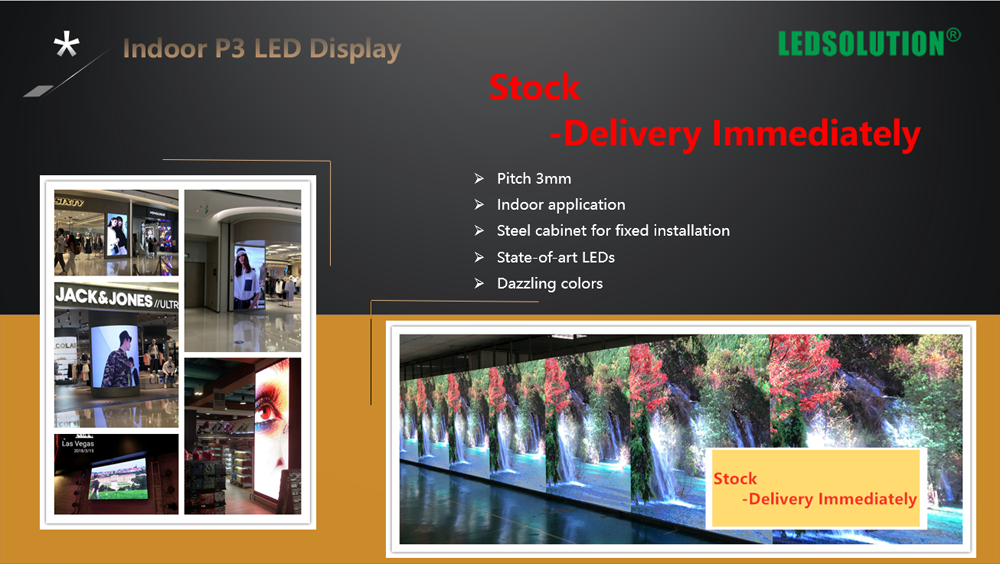 Product video
Inquire us
We will come back to you within 2~24hours on working days.