LEDSOLUTION Car LED Sign
Keywords: Car LED Sign, 24V Car LED Sign
If you have a group of car or bus in your company, do you need a led sign to show some information to the drivers or to customers The information in the Car LED Sign can be change any time, by USB memory card or 3G. And you can even install GPS with the Car LED Sign, so that you will know the position of all your cars from Google map.
If you have any idea about this or close to this idea, then it will be a right choice to contact LEDSOLUTION, because we are able to offer you a 100% satisfied solution.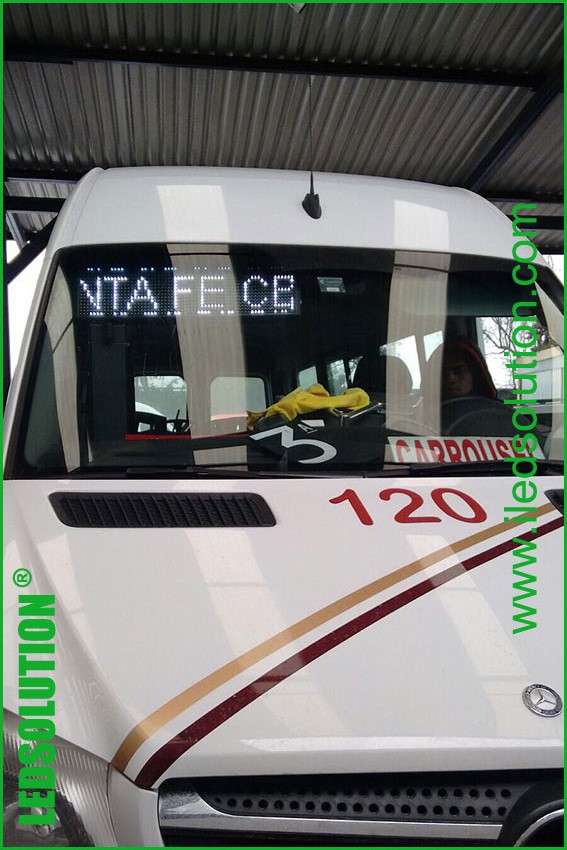 Contact us today to have a right solution, info@ledsolution-cor.com
Inquiry us
We will come back to you within 2~24hours on working days.
Original article:https://www.iledsolution.com/ledsolution-car-led-sign/