High brightness Waterproof Outdoor LED curtain display for fixed installation
Keywords:LED curtain display, fixed installation LED curtain
LEDSOLUTION is providing a series of LED curtain displays designed for outdoor fixed installation. There are pixel pitches available, such as 12.5mm, 25m, 50mm etc. Nowadays they are widely used on outdoor buildings.
Enquire us
These LED curtain displays are with the following common features and advantages.
High brightness. We adopts high brightness LEDs to make the LED curtain displays, and the brightness reaches 6000nit, 7000nit and even higher. The high brightness improves the visibility greatly and makes it possible for using in daytime outdoor.
Highly waterproof. IP65/65 waterproof level fits outdoor fixed installation.
Transparent and non-transparent optional. On some LED curtain display models, we offer both transparent and non-transparent options to meet different application requirements. The transparent design is see-through and wind-through; they are normally installed on building top, building wall, glass building facade etc. The non-transparent model is with higher contrast ratio than the transparent one. Customers can choose the one according to their application.
The LED curtain displays use lightweight design with aluminum strips. The weight is reduced greatly compared with outdoor steel cabinet displays. One square meter weighs 20kg to 30kg. Being this light, air freight will be saved, and installation will be easier.
Saving installation structure costs. Because the LED panels are light, the installation structure no long needs to bear so much weight, and therefore saves material costs.
Supporting both back service and front service. LED panels can be released from screen back, and the LED strip modules can be unscrewed from front side. This design makes installation and maintenance more convenient.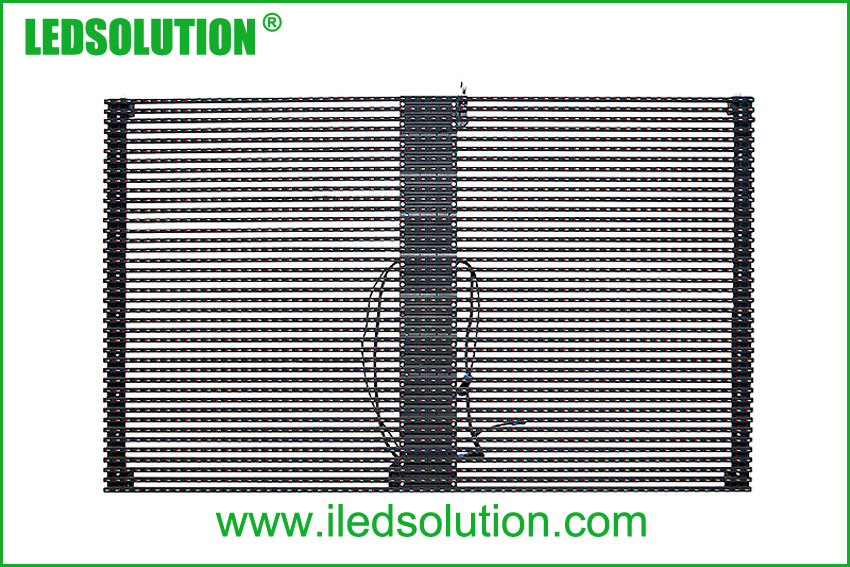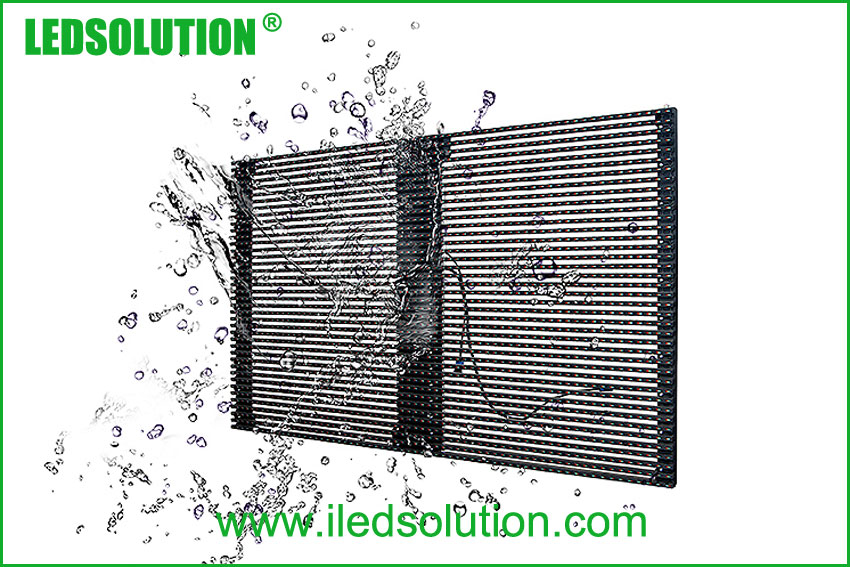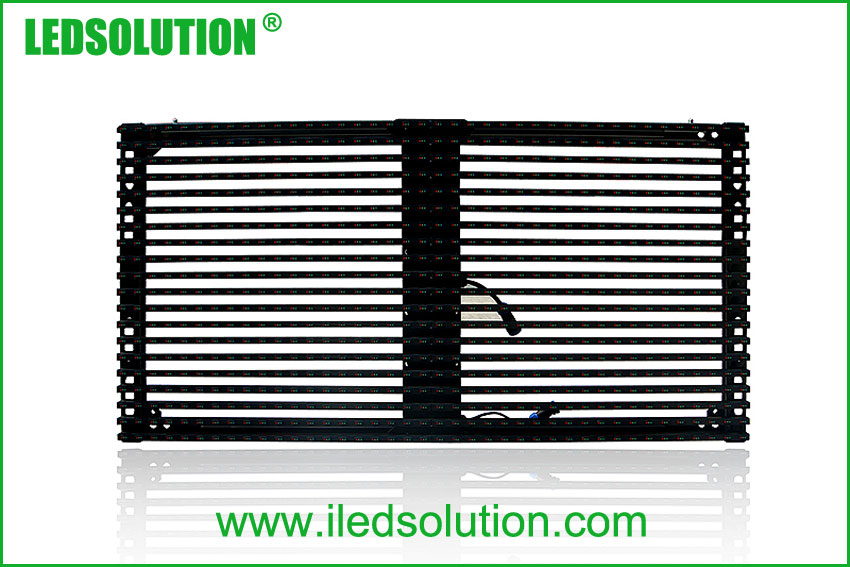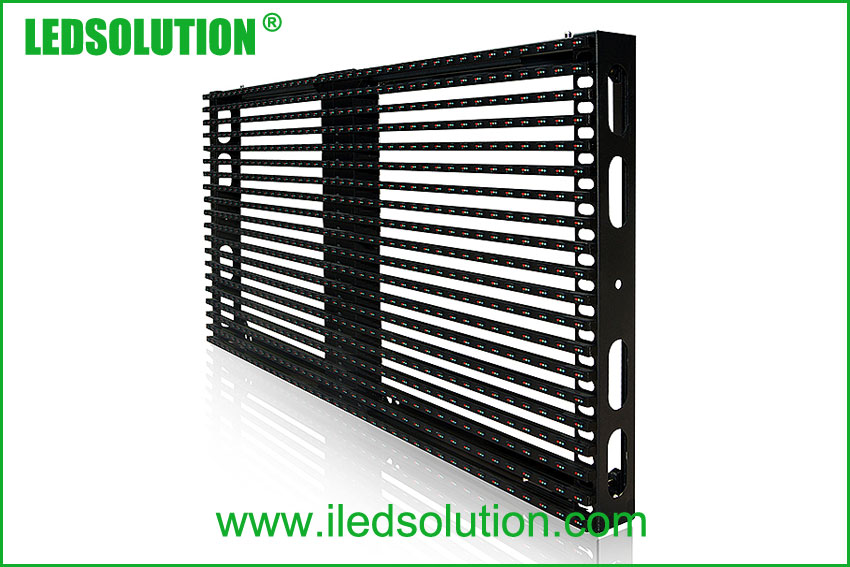 Are you looking for similar product solution for your outdoor fixed installation displays
Contact LEDSOLUTION today for a formal proposal please!
Shenzhen Ledsolution Technology Co.,Ltd
Tel: +86 755 86259800
Fax: +86 755 86259001
E-mail: info@ledsolution-cor.com
Website: www.iledsolution.com www.ledsolution-cor.com