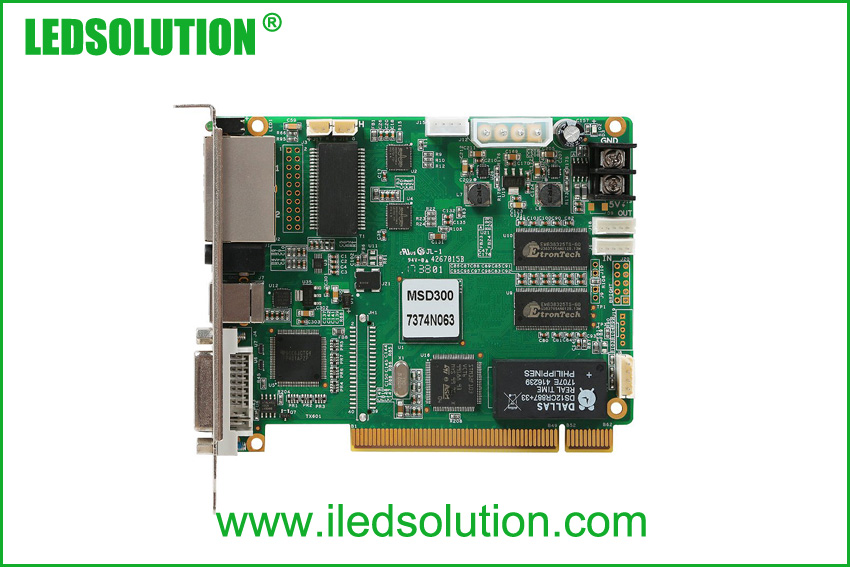 MSD300
The MSD300 is an M3 series sending card from NovaStar. This sending card supports video and audio inputs, and can decode and process them before sending them to the LED screen via Ethernet port. A single MSD300 supports resolutions up to 1920×1200@60Hz. It communicates with the computer via USB port and is very convenient to use.
The MSD300 can be used for rental and fixed applications, such as live events, monitoring centers and various sports centers.
1 × DVI video input and 1 × audio input
2 × Gigabit Ethernet output
1 × light sensor connector
Supports the new generation of pixel level calibration technology from NovaStar to provide a fast and efficient calibration process.
Supports a variety of video formats
Inquire us
We will come back to you within 2~24hours on working days.