LEDSOLUTION Released P6.25 Interactive LED Dance Floor
Recent years, as the LED display technology advanced, more and more creative new products appear in the market. Among them, interactive LED dance floor is a good example with innovation. Compared with traditional non-interactive LED dance floor which can only play fixed content as programmed, interactive LED dance floor can sense the movement of human body and display instant image thus brings splendid visual effects. This feature makes it a fantastic partner of the performers, and also adds enjoyment. It is becoming increasingly popular on stages of TV program, fashion show, wedding ceremony, nightclub, pub, bar etc.
Enquire us
LEDSOLUTION is keeping the R&D work on LED dance floor products, and are providing several different models. This year, we released a new product: P6.25 interactive LED dance floor. So far, it is the smallest pixel pitch of interactive LED dance floor in the industry.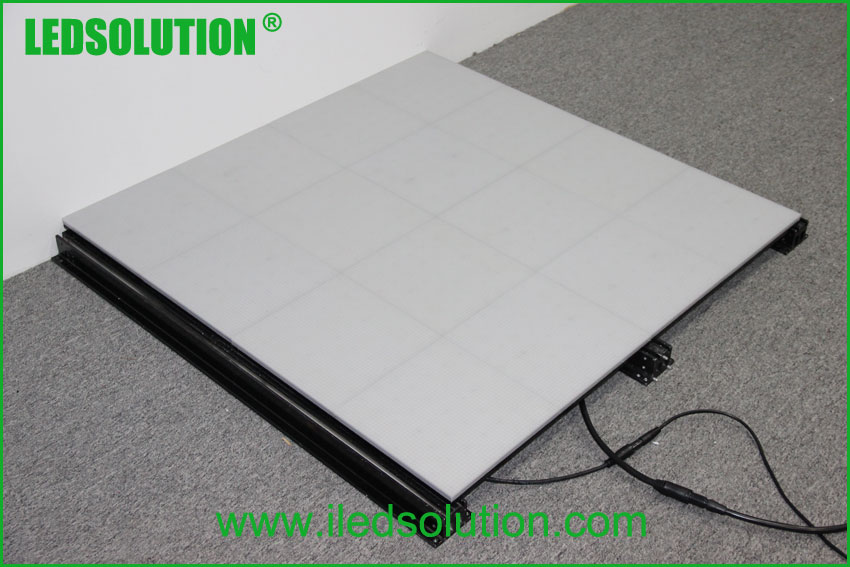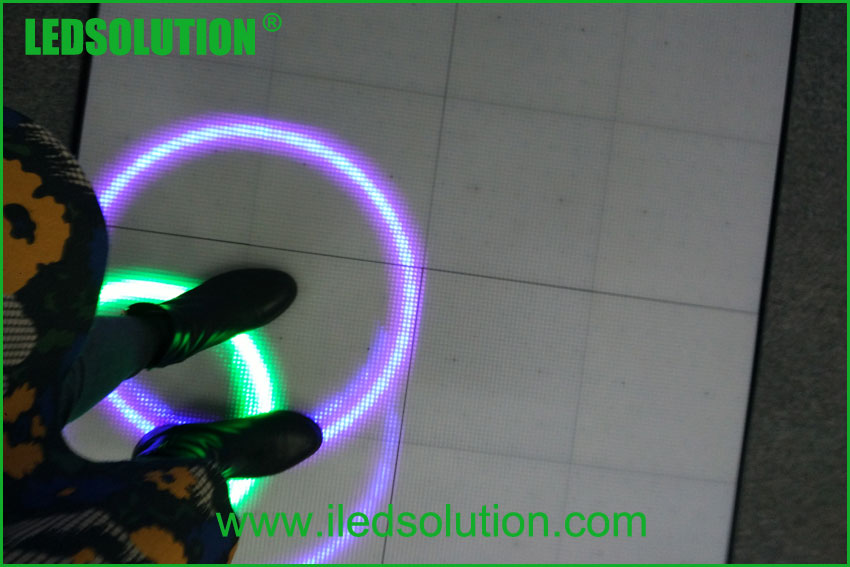 This new P6.25 interactive LED dance floor is with the following main features:
1) Light weight design cabinet. Die-cast aluminum 500x500mm cabinet, with weight of 10.5kg/cabinet. It's perfect for both fixed and rental application.
2)Strong load bearing. We adopt high quality cabinet and cover material, to make it very strong in load bearing. The maximum load bearing ability is 2.5 ton/m2. This ensures its stable performance even under high intensity human movements on the surface. It also protects the LED dance floor and reduces maintenance.
3) Infrared sensors. This product adopts infrared sensors. Every 500x500mm cabinet is with 64 sensors. When human body reaches in a certain distance range to the sensors (don't need to touch the surface of the LED floor), the LED floor will display the picture effect accordingly.
4) High quality waterproof PC cover. This product uses waterproof PC material to cover the LED modules to avoid water from penetrating to the modules. This is very important to LED floor product.
5) Synchronous or Asynchronous control system optional. This product can work with synchronous or asynchronous control system. The end-user can choose the one as they need.
This P6.25 interactive LED dance floor already received great interest from customers, and those who saw or even tried the product speak highly of it. If you are also interested or looking for this kind of interactive video LED dance floor, please don't hesitate to contact LEDSOLUTION. We have the confidence to offer you a perfect solution.
Inquiry us
We will come back to you within 2~24hours on working days.