LEDSOLUTION just completed handover of a P3 LED display to a Casio store in Shenzhen. Casio side is very satisfied with their new LED display and our service. We have offered several LED displays to Casio stores, and more are in production now and coming soon.
Just like Casio G-Shock watch is very durable and high quality in the industry, LEDSOLUTION's LED display products are also reliable and trustworthy.
After communicating with the brand side about their demand, we offered good product solutions and workable budget, as well as excellent on-site installation service and technical support. These are the most important factors that Casio chose LEDSOLUTION as the LED display supplier of these stores. We believe we will have more and closer cooperation with Casio.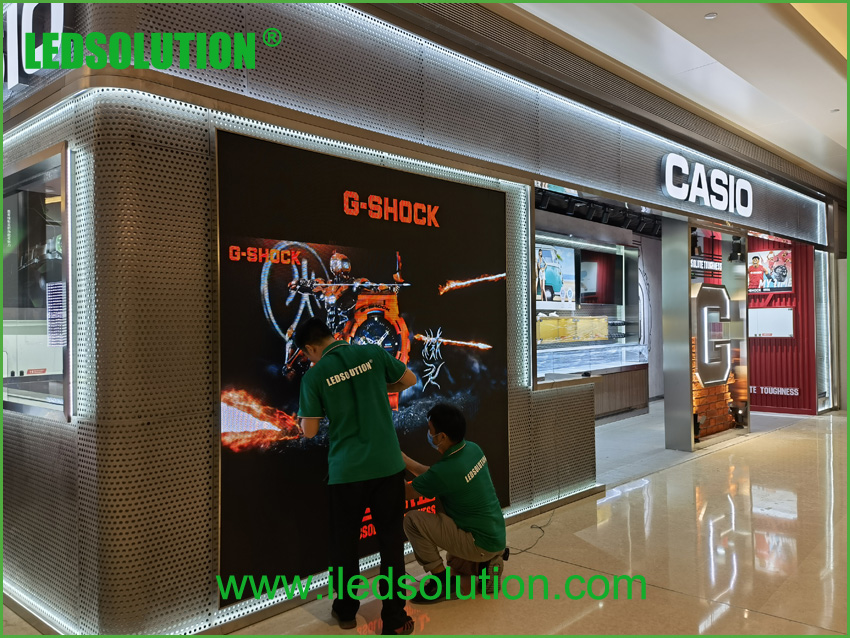 Now LED displays are really popular in retail stores. We have many successful projects in China and other countries worldwide.
We are professional and experienced for various LED display solutions. Contact us anytime when you need a LED display. We will not let you down.
Request A Free Quote