LEDSOLUTION Outdoor Die Cast Rental Using LED Display
Keywords: Outdoor Die Cast Rental Using LED Display
China's LED display industry has started-up in last 19th century, after more than 20 years development, this market is mature and the market share increased stably.
With the development of this industry, a new product—rental using led display come into people's eyes and it attracts a lot of attention in recent years.
Enquire us
The following are features of LEDSOLUTION outdoor die cast rental using LED display:
Small pixel to build a real HD led screen, option pixel: P3.2, P3.91, P4.81, P6.25,
The size of each cabinet is exactly 500x500mm, easier for calculating total led area
Die cast aluminum cabinet design, weight only 8.5kg/panel, convenient for rental application that need to move from here to there
Quick lock, easy for assembling and disassembling
Top position column, help end user to build a seamless screen
IP65 waterproof and 6000+ nit brightness, could expose outside when raining and could show clear video, image, animation or text under direct sunlight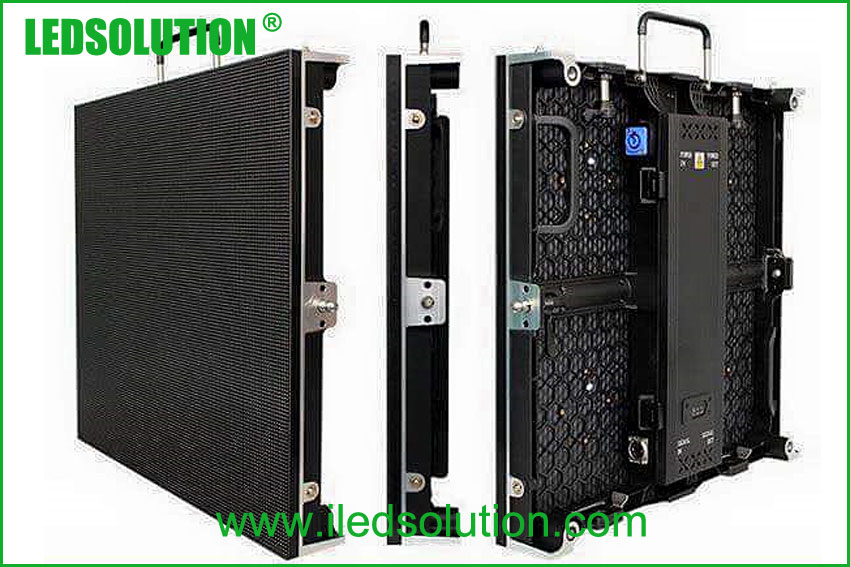 If you are interested in our outdoor die cast rental using led display, please feel free to contact us.
Inquiry us
We will come back to you within 2~24hours on working days.